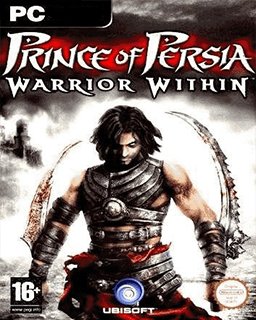 Prince of Persia Warrior Within
Cena s DPH:
125 Kč

včetně DPH

Dostupnost:
Ihned
Koupí získáte:
2 body
Druh zboží:
Akční
Lokalizace:
EN
Platforma:
UPlay
Hra je distribuována digitálně.
---
FOTOGALERIE:
Prince of Persia Warrior Within
POPIS PRODUKTU:
Prince of Persia Warrior Within
Druhý díl novodobé trilogie Prince of Persia. Oproti předchozímu dílu je hra zasazena do ponuré scenérie plné temných zákoutí, prachu a až hororové atmosféry. Princ se ze sympatického mladíka změnil na hrubého, nekompromisního válečníka, který se s nikým nepáře. A proč ta změna? Manipulace s časem a změna svého osudu není beztrestná. Strážce času Dahaka jde princovi po krku a hodlá ho sprovodit ze světa. Princ se před Dahakou schovává po celé Persii a daří se mu unikat. Jenže léta schovávání nejsou řešením, a tak se rozhodne jednou provždy vypořádat se svým osudem - zamíří na Ostrov času, kde Vládkyně času stvořila Písky času :o). Princ se chce vrátit do minulosti a zabránit jejich vzniku. Ovšem nebude to mít vůbec jednoduché.

Bojový systém byl znatelně vylepšen. Princ má v ruce vždy jen jeden meč a do druhé ruky si tak může vzít zbraně padlých nepřátel. Tak může vykonávat různorodá komba, která se hodně zlepšila oproti předchozímu dílu. Ovšem i ozbrojen pouze jedním mečem je princ schopen efektně i efektivně zabíjet protivníky, např. shazováním z útesů, jejich používáním jako živý štít... Boje už nejsou zdlouhavé s respawnem určitého množství nepřátel. Najdete je skoro všude, zato bývají jen v několikačlenných skupinkách. Občas také dojdete na místo, kde se odehrává souboj se zákeřným bossem.

Stejně jako v minulém díle se tu dají na tajných místech sbírat tzv. Life upgrady (zvětšení života), tentokrát vás však za posbírání všech čeká alternativní konec.

Většinu lokací navštívíte ve dvou časech (minulost a současnost) za pomocí portálů, což značně prohloubí výsledný požitek ze hry. Po každém přesunutí v čase získáte nějakou speciální schopnost (přetáčení/zpomalení času, odhození nepřátel...) nebo další nádrž na písek (tzv. Sand tank), který potřebujete pro vykonání výše zmíněných schopností.

K temnější atmosféře patří i tvrdší a temnější hudba. Soundtrack má hard rockový až nu-metalový nádech, o který se v tomhle díle postarala hard rocková skupina Godsmack. Ve hře od nich zazní písničky jako I Stand Alone nebo Straight Out of Line.
VIDEO:
Prince of Persia Warrior Within
SOUVISEJÍCÍ ZBOŽÍ:
Prince of Persia Warrior Within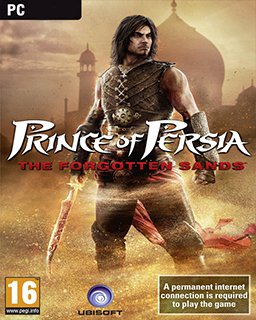 Prince of Persia The Forgotten Sands
72 Kč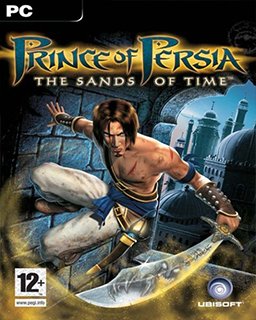 Prince of Persia The Sands of Time
92 Kč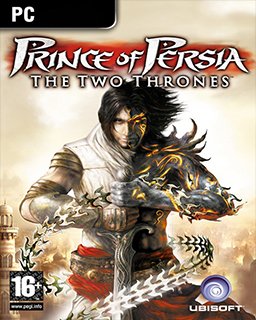 Prince of Persia The Two Thrones
105 Kč
---