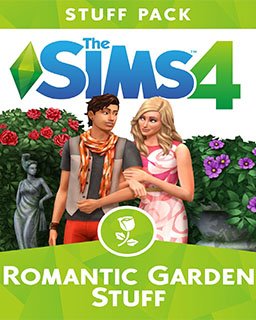 The Sims 4 Romantická zahrada
Cena s DPH:
320 Kč

včetně DPH

Dostupnost:
Ihned
Koupí získáte:
4 bodů
Druh zboží:
Rodinné
Lokalizace:
CZ
Platforma:
Origin
Hra je distribuována digitálně.
---
FOTOGALERIE:
The Sims 4 Romantická zahrada
POPIS PRODUKTU:
The Sims 4 Romantická zahrada
Díky vydání kolekce The Sims 4 Romantická zahrada* získali Simíci přístup ke studně přání, která jim dokáže změnit celý život. Pokud se tedy odváží se k ní vůbec přiblížit. Simíci mohou vyslovit devět různých přání. Například mohou zatoužit po štěstí, lásce, mládí, simoleonech a podobně. Přání si ale raději pečlivě promyslete, mohou totiž vést celkem k více než 50 různým výsledkům, které záleží na náladě studny (ano, má vlastní hlavu a občas je to s ní docela těžké).
Na následujících událostech vám ukážeme, co všechno se může přihodit...
Milostné vztahy mohou být dost zajímavé. Když si přejete lásku, můžete se dočkat dokonalého partnera, který se do vás okamžitě zamiluje. Co vás ale čeká, když chcete lásku a studna na vás zrovna nemá náladu? Možná si najdete nového nepřítele... s výhodami. Když se z víru šedorůžového kouře vynoří nový milostný partner, váš Simík jím sice bude naprosto pohrdat, ale zároveň mu nebude moci odolat. V tomto žhavém milostném románku budou rozhodně létat jiskry a vy budete mít možnost vyzkoušet si jeden z nejvzácnějších typů vztahů ve hře.
Simoleony nemusí být tak úplně zadarmo. Simíkům se mohou splnit i ty nejdivočejší sny a mohou se dočkat výhry v loterii. V takovém případě se ze studny vyhrnou hromady mincí a Simíka zasypou. Studna přání si ale se Simíky ráda hraje. Když to na ni přijde, obvykle jejich přání nějak překroutí a otočí proti nim. Tak například když Simík zatouží po simoleonech... místo toho, aby mu studna přání prostě a jednoduše splnila, postaví ho před zajímavé morální dilema. Co třeba velmi šťavnatý drb, kterým můžete jiného Simíka trochu vydírat? Možná vám rád zaplatí, aby si koupil vaše mlčení. Tímto způsobem "přivýdělku" si ale vytvoříte nového nepřítele, takže to rozhodně není pro každého. Jak to dopadne, záleží jen na vás.
Simíci se také mohou dočkat malého uzlíčku štěstí. Simíci, kteří se chtějí stát rodiči, mohou u studny přání poprosit o dítě. Studna na toto přání reaguje různě. Pokud všechno dopadne dobře, Simíkům do domácnosti přibude zázračně geniální dítě. Pokud má ale studna obzvlášť pochmurnou náladu, vydá ze sebe zlobu a novým přírůstkem do rodiny bude dítě-duch! Studna přání je naštěstí ochotná vyslechnout i přání duchů, což může mít zajímavé výsledky...
Duchové mohou být nově obdarováni nekonečným životem. Simíkům se občas přihodí něco nepěkného a stanou se z nich duchové. Když se jim v posmrtném životě nelíbí, studna jim může pomoci. Duchové si mohou přát ožít, a pokud je studna v opravdu dobré náladě, může jim dát tu největší odměnu – navrátit je plně k životu! Nejenže toto zázračné vzkříšení dá vašim Simíkům příležitost k novému životu, ale zároveň vám studna vyjedná u Smrťáka službičku. Pokud Simík v budoucnu znovu přijde o život nějakou nešťastnou náhodou, Smrťák přispěchá a okamžitě ho oživí.
Ani se štěstím to nemusí být úplně snadné. Studna přání má totiž dost zvrácený smysl pro humor. Jen málokdy budete mít větší radost z cizího neštěstí, než když si Simík přeje štěstí a spokojenost, ale potká ho pravý opak. Snadno se může stát, že studna zvedne Simíka do vzduchu a začne z něj nasávat všechnu spokojenost, kterou ukryje někde ve svých hlubinách. Zároveň tím na Simíka sešle kletbu, která z něj bude neustále vysávat spokojenost a předávat ji okolním Simíkům. Čím šťastnější okolí bude, tím mizerněji se bude prokletý Simík cítit. Studna přání se domnívá, že tím udržuje rovnováhu ve vesmíru, a to ji baví. Jedná se samozřejmě jen o jeden z mnoha různých výsledků, který je navíc dost extrémní. Váš Simík může od studny odejít také velmi spokojený a spokojenost mu může vydržet mnohem déle, než je obvyklé.
Zažijte tyto situace se svými Simíky a užívejte si zábavu se studnou přání (a nejen s ní) v kolekci The Sims 4 Romantická zahrada ještě dnes.
K zapotřebí je vlastnit základní hru
The Sims 4
pro platformu Origin.
VIDEO:
The Sims 4 Romantická zahrada
SOUVISEJÍCÍ ZBOŽÍ:
The Sims 4 Romantická zahrada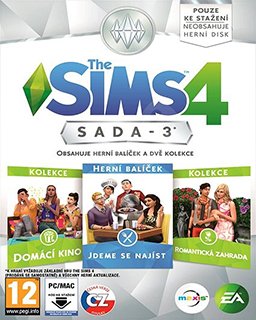 The Sims 4 Bundle Pack 3
552 Kč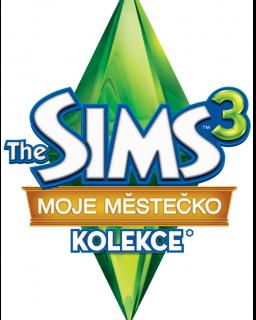 The Sims 3 Moje Městečko
138 Kč
---