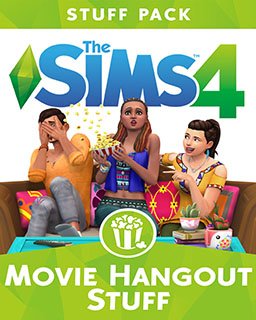 The Sims 4 Domácí kino
Cena s DPH:
256 Kč

včetně DPH

Dostupnost:
Ihned
Koupí získáte:
3 body
Druh zboží:
Rodinné
Lokalizace:
CZ
Platforma:
Origin
Hra je distribuována digitálně.
---
FOTOGALERIE:
The Sims 4 Domácí kino
POPIS PRODUKTU:
The Sims 4 Domácí kino
Připravte misku popcornu a sezvěte kamarády – kolekce The Sims 4 Domácí kino přináší obsah, se kterým si užijete pohodový filmový večer.
K promítání filmů potřebujete pořádnou obrazovku. A přesně tou nová projekční obrazovka je. Je ale mnohem víc než jen přerostlá televize. Dodává se totiž spolu s deseti originálními filmy, na které se můžete podívat. Čekají vás akční trháky, komedie, romantické filmy i horory. Pokud se chcete na něco podívat spolu s dětmi, najdete tu i dva rodinné filmy. Každý film vypráví jedinečný příběh, takže se můžete spolu se Simíky nechat šokovat, plakat nad nešťastnými událostmi nebo se hezky zasmát veselému vtípku.
Filmy si sice nejlépe užijete s kamarády a pod noční oblohou, ale není to podmínkou. Pokud máte raději soukromí, vždycky se můžete ukrýt do svého doupěte a podívat se na ně v televizi.
Žádný snímek ale pochopitelně není úplný, pokud na klíně nemáte misku plnou čerstvého popcornu. A právě o to se postará nový popcornovač. Simíci mohou připravit (a spořádat) popcorn s máslem, sýrem, karamelem nebo cukrem. Ale pozor! Pokud Simíky něco vyděsí při hororu, budete mít popcorn úplně všude.
Filmy a popcornem to ale rozhodně nekončí. Kolekce The Sims 4 Domácí kino přináší také nový nábytek a dekorativní doplňky, kterými si to můžete doma vyzdobit. Vytvořte si třeba báječný kinosál nebo vyrazte ven a navoďte skvělou bohémskou atmosféru pro báječné filmové zážitky.
K zapotřebí je vlastnit základní hru
The Sims 4
pro platformu Origin.
VIDEO:
The Sims 4 Domácí kino
SOUVISEJÍCÍ ZBOŽÍ:
The Sims 4 Domácí kino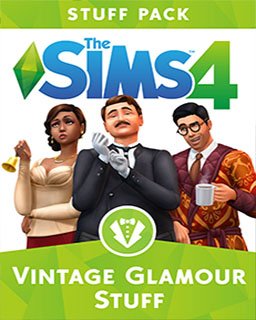 The Sims 4 Staré časy
265 Kč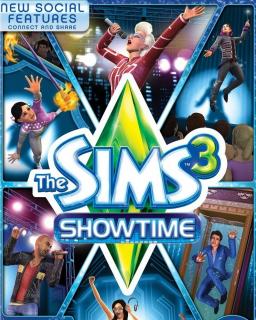 The Sims 3 Showtime
152 Kč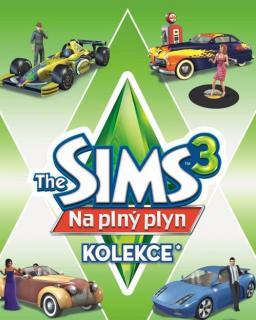 The Sims 3 Na plný plyn
137 Kč
---