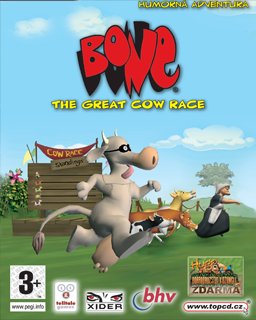 Bone Great Cow Race
Cena s DPH:
92 Kč

včetně DPH

Dostupnost:
Ihned
Koupí získáte:
1 bod
Druh zboží:
Rodinné
Lokalizace:
EN
Platforma:
Steam
Hra je distribuována digitálně.
---
FOTOGALERIE:
Bone Great Cow Race
POPIS PRODUKTU:
Bone Great Cow Race
Pokračování adaptace populárního komiksu, který vás uvrhne do vesnice Barrelhaven, kde vrcholí přípravy na každoroční oslavy spojené s kravskými dostihy. Všichni přiloží ruku k dílu, takže i naši bratranci mají plné ruce práce. Fone Bone pomáhá babičce Rose a její vnučce Thorn v přípravách na zítřejší závod, zatímco Phoney Bone vycítí příležitost ke snadnému výdělku na dostihových sázkách. Stačí, když po vsi rozšíří fámu o neznámé favoritce "Tajemné krávě", Smiley Bona přinutí se za ní vydávat, v patřičném převleku samozřejmě, a pak už jen přijímat sázky. V momentě, kdy Tajemné kráva nakonec nevyhraje, je z Phoneyho boháč. Co na tom, že v Barrelhaven neznají peníze, i naturálie mají svojí hodnotu.

Druhý díl doznal oproti tomu předchozímu několika změn k lepšímu. Především se prodloužila průměrná délka herní doby na více jak dvojnásobek, z dvou na pět hodin hraní. Úměrně tomu pochopitelně vzrostl i počet úkolů, které je potřeba vyřešit. Vzhledem k tomu, že každý z bratranců má ve hře vlastní úlohu, budete ovládat všechny tři. Přesněji řečeno, každého samostatně, přičemž prakticky kdykoliv je možné přepnout na některého dalšího a řešit jeho část. To je dobré v případě, že byste si náhodou nevěděli rady, takže můžete přeskočit na dalšího. Ovšem v několika případech to bude přímo nutnost, neboť občas postup jednoho závisí na postupu druhého.


VIDEO:
Bone Great Cow Race
SOUVISEJÍCÍ ZBOŽÍ:
Bone Great Cow Race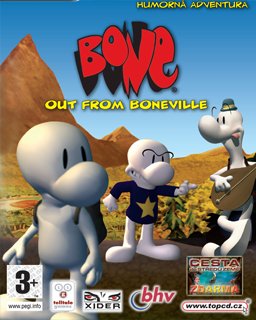 Bone Out of Boneville
92 Kč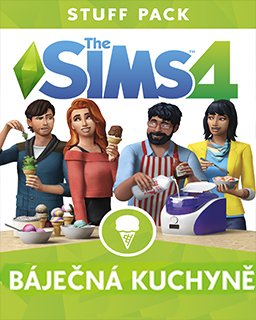 The Sims 4 Báječná kuchyně
303 Kč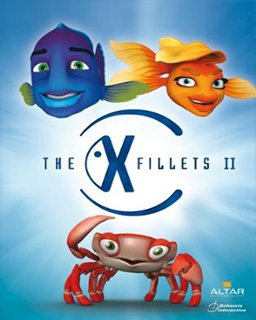 ---