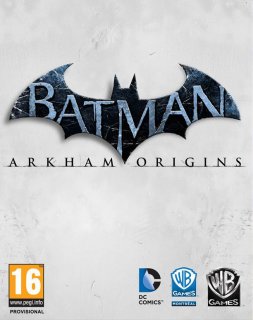 Batman Arkham Origins
Cena s DPH:
156 Kč

včetně DPH

Dostupnost:
Ihned
Koupí získáte:
2 body
Druh zboží:
Akční
Lokalizace:
EN
Platforma:
Steam
Hra je distribuována digitálně.
---
FOTOGALERIE:
Batman Arkham Origins
POPIS PRODUKTU:
Batman Arkham Origins
Hra, která se vrací k začátkům Temného rytíře. Batman zde vystupuje již jako zkušený bojovník proti zločinu, ale není to ještě ten ostřílený superhrdina, který je vyobrazen v Arkham City a Arkham Asylum. Snaží se zůstat v utajení, takže i policie tápe, jestli jde o hrdinu, padoucha, či něčí výmysl. Bojuje proti běžným zločincům, ale vše se mění, když se stane něco neočekávaného. Vládce podsvětí, brutální a sadistický tyran, zvaný "Black Mask" nabídl za Batmanovu hlavu odměnu - a to v takové výši, že přiláká i padouchy kalibru, jakým Batman ještě nečelil. Během krvavého lovu na Batmana také roste kriminalita ve městě a zločinci terorizují město na každém rohu. O to, že nebudete mít co dělat, se tak rozhodně bát nemusíte. Spolu s Temným rytířem budete mít totiž plné ruce práce.
Neutuchající kriminalita - město Arkham nabízí vedlejší mise a aktivity, které umožní Batmanovi získat zkušenostní body, jakož i respekt u policie, jejíž příslušníky budete zachraňovat z rukou gangů.
Hledaní zločinci - tato funkce vám umožní lovit padouchy i mimo hlavní linii příběhu.
Nová vylepšení - občas můžete od Alfreda získat novou výbavu, s níž snáze zvládnete obtížnou misi
Nový Dark Knight systém postupně zvyšuje náročnost hry
VIDEO:
Batman Arkham Origins
SOUVISEJÍCÍ ZBOŽÍ:
Batman Arkham Origins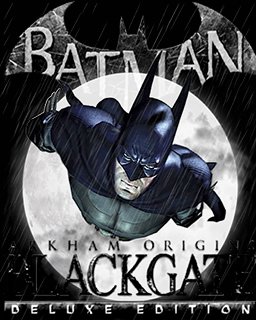 Batman Arkham Origins Blackgate Deluxe Edition
165 Kč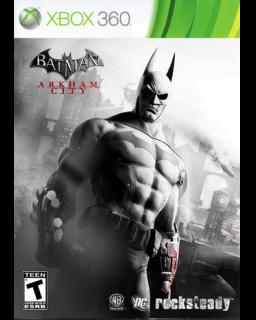 Batman Arkham City Xbox 360
211 Kč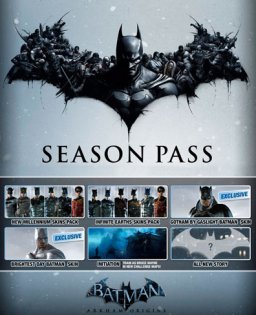 Batman Arkham Origins Season Pass
220 Kč
---