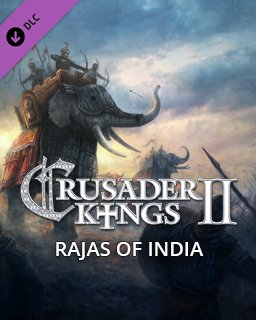 Crusader Kings II Rajas of India
Cena s DPH:
276 Kč

včetně DPH

Dostupnost:
Ihned
Koupí získáte:
3 body
Druh zboží:
Simulace
Lokalizace:
EN
Platforma:
Steam
Hra je distribuována digitálně.
---
FOTOGALERIE:
Crusader Kings II Rajas of India
POPIS PRODUKTU:
Crusader Kings II Rajas of India
Povstaňte z popela nepokojů a anarchie, abyste vládli zemi roztříštěné na malá léna. Je nejvyšší čas převzít vládu. Je nejvyšší čas stát se velikánem. Crusader Kings II: Rajas of India je šestý datadisk pro oceňovanou strategii/RPG Crusader Kings II, který se zaměřuje na území Východní Persie a Indie. Rajas of India rozšiřuje mapu na východ, pokrývá tak celý indický subkontinent a dovoluje hráči hrát za hinduistické, buddhistické a džinistické vládce. Dokážete ubránit dharmu před zahraničními dobyvateli a vrátit do země řád? Crusader Kings II mapuje jedno z nejdůležitějších období ve světové historii prostřednictvím zážitků vytvořených mistry Velkých Strategií. V této epické hře rytířů, intrik a osobností ožívá středověká Evropa přímo před očima...
Hlavní vlastnosti
Rajas of India obsahuje dvakrát víc pevniny než původní hra.
Hrajte jako indický vládce. Začněte v roce 867 (pokud máte nainstalovaný datadisk The Old Gods) nebo v jakémkoliv roce mezi 1066 a 1337 výběrem indického rádži nový a poměrně odlišný typ hry.
Tři nová unikátní náboženství. Vyberte si mezi buddhistickou, džinijskou a hinduistickou vírou. Každá dává jiné výhody.
Systém hradů.
Prožijte indické události a rozhodnutí.
Sloni a džungle
Stovky nových provincií včetně střední Asie a velké části Sibiře.
Nový vzhled uživatelského rozhraní.
Indické postavy mají unikátní sadu obličejových profilů a oblečení.
Vytváření multiplayerových zápasů na Steamu a Steam Workshop: Tyto nástroje byly do Crusader Kings II přeneseny z Europa Universalis IV společně s patchem přidávajícím režim zobrazení v okně bez okrajů.
Pro aktivaci je nutné vlastnit základní hru Crusader Kings II v platformě Steam!
VIDEO:
Crusader Kings II Rajas of India
SOUVISEJÍCÍ ZBOŽÍ:
Crusader Kings II Rajas of India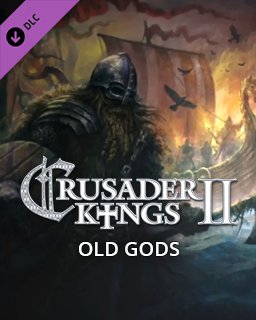 Crusader Kings II The Old Gods
184 Kč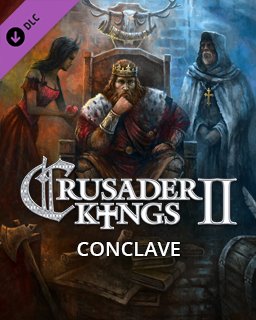 Crusader Kings II Conclave
340 Kč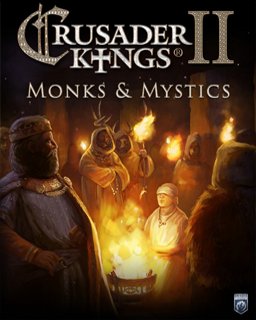 Crusader Kings II Monks and Mystics
368 Kč
---