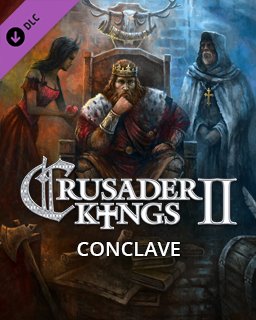 Crusader Kings II Conclave
Cena s DPH:
340 Kč

včetně DPH

Dostupnost:
Ihned
Koupí získáte:
4 bodů
Druh zboží:
Simulace
Lokalizace:
EN
Platforma:
Steam
Hra je distribuována digitálně.
---
FOTOGALERIE:
Crusader Kings II Conclave
POPIS PRODUKTU:
Crusader Kings II Conclave
Středobodem bude vaše rada nejbližších leníků, která vám může pořádně zavařit, pokud jí nepůjdete na ruku. Naštěstí, k dispozici máte spoustu metod, jak si jednotlivé členy rady naklonit na svou stranu a případně jim i ukázat vládu tvrdé ruky. Vaše rada nyní bude něco jiného, než předešlá rada poradců. Půjde o nejmocnější muže, kteří patří mezi vaše leníky. Pokud jim nedáte místo v radě, mohou vám hrozit občanskou válkou, což samozřejmě není úplně žádoucí, když jde o nejmocnější muže. Jenže jakmile dostanou místo v radě, ještě posílí, protože poroste jejich vliv. Jako obvykle, vzdání se části rozhodovacího procesu je vždy jen volbou menšího zla. Naštěstí, má to i své výhody. Vazal ve vaší radě se nemůže přidávat k odlišným frakcím, které mají třeba za cíl vás zabít či svrhnout, takže i když posilujete jeho moc, fakticky svůj stát či území stabilizujete. Následně už je to analýze toho, co jednotliví členové rady chtějí – to vám ukáží názorné ikonky, které i znázorní postoj k jednotlivým otázkám, které před vás vládnutí předloží. Jakmile dojde na hlasování o nějakém rozhodnutí, třeba vyhlášení války či změně zákona, jednotliví členové rady hlasují. U nerozhodnutých radních pak sehraje roli diplomacie – tentokrát vyjádřená číselně u obou stran, tedy pro a proti, kdy prostě diplomaticky schopnější frakce v radě má tendenci přitahovat nerozhodnuté. Logicky by se vám pak vyplatilo být za dobře i s radním s velkou diplomacií, protože k sobě naláká nerozhodnuté. Když pak dojde na hlasování, pokud je návrh váš, automaticky hlasujete ano. Pokud váš návrh projde, můžete danou akci provést. Pokud neprojde.. Pořád ji můžete provést. Jenže počítejte s tím, že rada bude pořádně naštvaná, může vás označit za tyrana a všichni členové rady mohou začít vytvářet frakce proti vám. Rada navíc bude omezovat i regenty – pokud má váš malý vládce za sebou regenta, ten už má také jen jeden hlas.
K aktivaci je nutné vlastnit základní hru Crusader Kings II v platformě Steam!
VIDEO:
Crusader Kings II Conclave
SOUVISEJÍCÍ ZBOŽÍ:
Crusader Kings II Conclave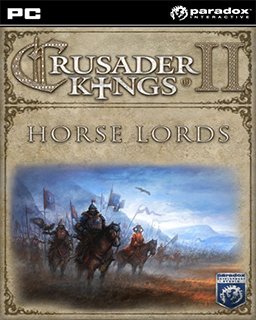 Crusader Kings II Horse Lords
211 Kč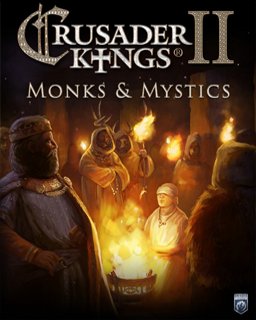 Crusader Kings II Monks and Mystics
368 Kč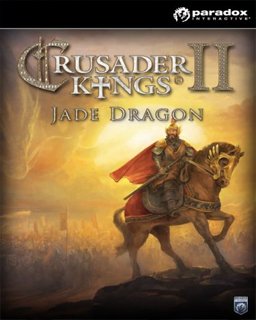 Crusader Kings II Jade Dragon
368 Kč
---