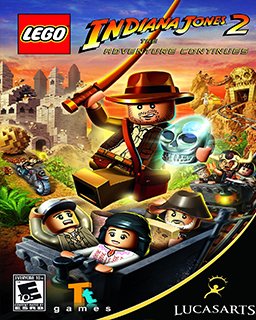 LEGO Indiana Jones 2 The Adventure Continues
Cena s DPH:
118 Kč

včetně DPH

Dostupnost:
Ihned
Koupí získáte:
2 body
Druh zboží:
Akční
Lokalizace:
EN
Platforma:
Steam
Hra je distribuována digitálně.
---
FOTOGALERIE:
LEGO Indiana Jones 2 The Adventure Continues
POPIS PRODUKTU:
LEGO Indiana Jones 2 The Adventure Continues
LEGO® Indiana Jones 2™: The Adventure Continues spojuje zábavu a kreativní stavění z kostek LEGO s nápady, odvahou a non-stop odvážnou akcí s nejznámějšími filmovými hrdiny. S jedinečností a vtipem zpracovává všechny filmy s Indiana Jonesem - poprvé včetně posledního filmu Indiana Jones a Království křišťálové lebky – LEGO Indiana Jones 2 sleduje eskapády Dr. Jonese od džunglí Jižní Ameriky až po ruiny v Peru a ještě dál. Fanoušci si nyní mohou vychutnat ty nejautentičtější zážitky ze stavění s kostičkami LEGO díky možnosti navrhnout a kostičku po kostičce postavit vlastní úroveň. Ve hře LEGO Indiana Jones 2 mohou všichni stavět, bojovat a hádat se během svých oblíbených filmových momentů - nebo si mohou vytvořit vlastní.

Features

Poprvé ve hře řady LEGO si díky režimu Postavte si vlastní dobrodružství můžete navrhnout a vytvořit vlastní úrovně a prostředí a poté se o ně podělit s přáteli.

K dosažení maximálně autentických zážitků můžete své vlastní vytvořené úrovně zkombinovat s tematickými předělovými scénami.

Zahrajte si s úplně novými postavami z Království křišťálové lebky, jako je například Mutt Williams se svou motorkou, a využijte jejich zvláštních dovedností, třeba moc Oxleyovy křišťálové lebky.

Podívejte se na klasické filmy (Indiana Jones a dobyvatelé ztracené archy, Indiana Jones a chrám zkázy, Indiana Jones a poslední křížová výprava a Indiana Jones a království křišťálové lebky) ze zcela nového a neotřelého úhlu pohledu, s novými úkoly a novými úrovněmi. Tentokrát si například můžete užít vzrušující honičku v Šanghaji.

Dokončete všechny úrovně v režimu Příběhu a pak se vraťte a v režimu Volné hry si užijte úplně nové dobrodružství.

Indy je nyní obdařen zcela novými animacemi, např. chycením protivníka bičem a jeho přehozením přes ramena.

Naskočte do naprosto nových dopravních prostředků a projděte s Indym úplně nové úrovně, kromě jiných vás čekají letadla, čluny a důlní vozíky – ale pozor na pohyblivý písek!

Indyho nově vylepšený bič vám pomůže interagovat s Lego objekty, vyřešit různé zapeklité hádanky a vypořádat se s nepřáteli.

Využijte proti svým protivníkům široké spektrum zbraní, které vám nabízí prostředí, např. židle, pušky, meče či láhve.

Během hry sbírejte artefakty a zpřístupněte si tak více než 60 hratelných postav, včetně padouchů a doprovodných postav (Marion Ravenwood, Mutt Williams, Short Round, Rene Belloq, Willie Scott, Marcus Brody, Dr. Henry Jones Sr. a Irina Spalko).

Možnost přepínání postav a volné hry.

Kooperativní hra pro dva hráče (hráči se mohou do hry kdykoli zapojit a zase odejít) umožňuje rodičům sdílet odkaz Indiana Jonese s jejich dětmi zábavnou a humornou formou.
VIDEO:
LEGO Indiana Jones 2 The Adventure Continues
SOUVISEJÍCÍ ZBOŽÍ:
LEGO Indiana Jones 2 The Adventure Continues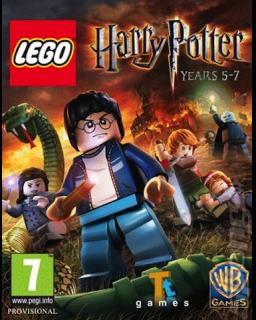 LEGO Harry Potter 5-7
138 Kč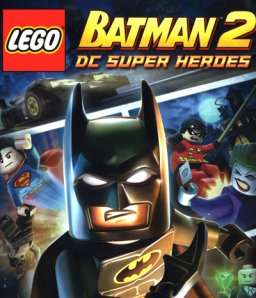 LEGO Batman 2 DC Super Heroes
92 Kč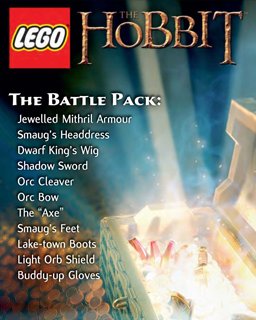 LEGO The Hobbit The Battle Pack
48 Kč
---