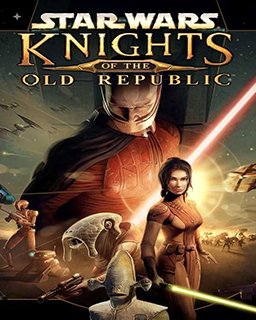 STAR WARS Knights of the Old Republic
Cena s DPH:
184 Kč

včetně DPH

Dostupnost:
Ihned
Koupí získáte:
2 body
Druh zboží:
Akční
Lokalizace:
EN
Platforma:
Steam
Hra je distribuována digitálně.
---
FOTOGALERIE:
STAR WARS Knights of the Old Republic
POPIS PRODUKTU:
STAR WARS Knights of the Old Republic
Potrvá ještě čtyři tisíce let, než v galaxii vznikne Impérium, ale v bitvě proti nelítostným Sithům padly už stovky rytířů Jedi. Vy jste poslední nadějí Řádu. Dokážete na cestě za záchranou Republiky ovládnout úžasné možnosti Síly? Nebo podlehnete vábení temné strany? Ať už se stanete hrdinou nebo padouchem, zachráncem nebo dobyvatelem, pouze vy rozhodnete o osudu celé galaxie!

Zbrusu nová RPG hra z prostředí Star Wars s unikátními postavami, bytostmi, vozidly a planetami.

Naučte se používat více než čtyřicet schopností Síly a sestavte si vlastní světelný meč.

Navštivte nejoblíbenější místa vesmíru Star Wars, například Tatooine nebo Kashyyyk, domov Wookiů.

Sestavte si svoji skupinu z devíti odlišných postav, včetně Twi'leků, droidů a Wookiů.

Ve své vlastní hvězdné lodi, Ebon Hawku, se vydejte k osmi rozlehlým světům.
VIDEO:
STAR WARS Knights of the Old Republic
SOUVISEJÍCÍ ZBOŽÍ:
STAR WARS Knights of the Old Republic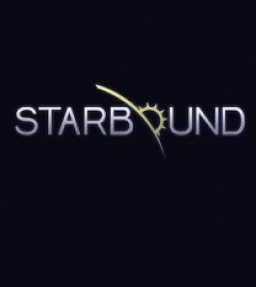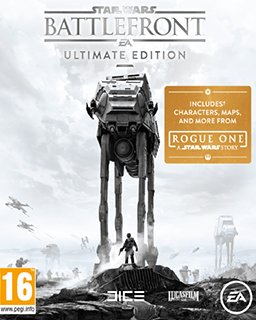 Star Wars Battlefront Ultimate Edition
782 Kč
---