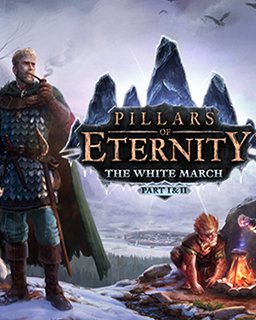 Pillars of Eternity The White March Part 1
Cena s DPH:
303 Kč

včetně DPH

Dostupnost:
Ihned
Koupí získáte:
4 bodů
Druh zboží:
RPG
Lokalizace:
EN
Platforma:
Steam
Hra je distribuována digitálně.
---
FOTOGALERIE:
Pillars of Eternity The White March Part 1
POPIS PRODUKTU:
Pillars of Eternity The White March Part 1
Pillars of Eternity: The White March – Part I je rozsáhlou expanzí s mnoha hodinami nových dobrodružství integrovanými do hlavního příběhu. Kromě vytváření nových questů a oblastí pracuje tým Obsidian Enterntainment také na vylepšování hry jako takové, včetně úprav, jako je vylepšení umělé inteligence vašeho herního doprovodu a také nepřátel. Pokud jste dosud nehráli Pillars of Eternity, nyní máte skvělou příležitost skončit rovnýma nohama do hry a užít si klasické hardcore RPG, kterým The White March – Part I bezesporu je.
Hlavní prvky:
Zvýšení stropu zkušenostních levelů: vaše společenstvo šesti dobrodruhů může nyní dosáhnout místo až 14. levelu (místo původních 12). S novými zkušenostními úrovněmi přicházejí nová kouzla, dovednosti a talenty pro všech 11 herních tříd.
Nové oblasti k prozkoumání: expanze se po vzoru Icewind Dále zaměřuje na zasněženou krajinu. Přináší nový quest hub a mnoho dalších questů a dungeonů.
Soulbound zbraně: tato expanze přináší mocné artefakty, které časem nabývají na síle. Tyto zbraně získávají síly a atributy v závislosti na třídě, která je s nimi spojena.
Noví společníci: Part I představuje dvojici společníků, jejichž pomoci budete moci během svých výprav využít. Je to tulák Ďábel z Caroc a mnich Zahua. Připojí se k vám během questu ve The White March, ale mohou se s vámi vydat plnit i questy ze základní hry.
Multi-class talenty: třídy dostávají možnost využít dovedností z jiných tříd.
Umělá inteligence společníků: dostáváte možnost naskriptovat umělou inteligenci, a tak se soustředit na postavy, na kterých vám záleží nejvíce.
Vylepšená umělá inteligence nepřátel: nepřátelé a monstra jsou chytřejší než kdy dříve. Nový systém umělé inteligence přetvořil celou hru ve větší výzvu. Kouzelníci například nově využívají větší škály kouzel.
Respec: v jakékoliv hospodě může hráč "přelevelovat" své společníky. To dává hráčům větší flexibilitu při experimentování s s RPG systémy a vyzkoušení nových multi-class talentů. Pokud nejste se svou postavou zcela spokojeni, tak ji můžete od píky předělat.
Ke hraní vyžaduje základní hru
Pillars of Eternity
ve službě Steam.
VIDEO:
Pillars of Eternity The White March Part 1
SOUVISEJÍCÍ ZBOŽÍ:
Pillars of Eternity The White March Part 1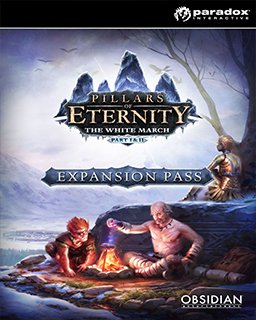 Pillars of Eternity Expansion Pass
441 Kč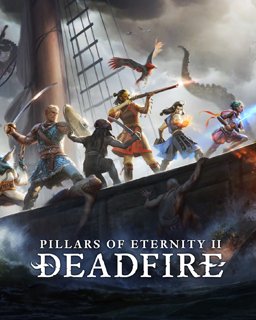 Pillars of Eternity 2 Deadfire
1 011 Kč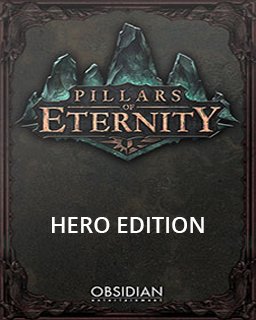 Pillars of Eternity Hero Edition
184 Kč
---