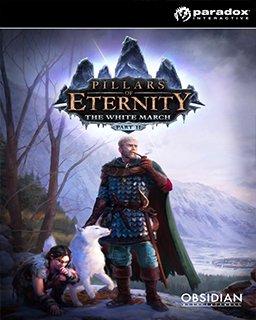 Pillars of Eternity The White March Part 2
Cena s DPH:
294 Kč

včetně DPH

Dostupnost:
Ihned
Koupí získáte:
3 body
Druh zboží:
RPG
Lokalizace:
EN
Platforma:
Steam
Hra je distribuována digitálně.
---
FOTOGALERIE:
Pillars of Eternity The White March Part 2
POPIS PRODUKTU:
Pillars of Eternity The White March Part 2
Pillars of Eternity: The White March – Part II představuje závěrečný díl rozsáhlého rozšíření oceňovaného RPG Pillars of Eternity. Opět se vydáte na mrazivý sever, kde na vás čeká spousta nového obsahu a také nová tajemství o bozích Eora. A také noví nepřátelé, včetně bossů, kterým budete čelit s posilou v podobě nového společníka.
Závěrečné vyvrcholení: Part II je vyvrcholením příběhu White March, které do světa Pillars of Eternity přináší spoustu nového obsahu.
Vyšší zkušenostní levely: maximální level se zvýšil ze 14 na 16 a se dvěma novými levely přišly také desítky nových dovedností.
Příběhový mód: pokud si chcete užívat hlavně hluboký příběh hry, zvolte Story mód, který zrychluje souboje.
Vylepšení pevnosti: hráčova pevnost byla vylepšena o nové odměny, příběhy a výzvy.
Nový společník v podobě barbara: díky barbaru Manehovi má všech 11 tříd v Pillars of Eternity unikátního společníky s vlastními osobnostmi a questy.
Rozšířené uplatnění dovedností: silové dovednosti i dovednosti pro přežití jsou nyní přesvědčivější, což vám dává více možností co do vytváření unikátních postav, které budou vyhovovat vašemu hernímu stylu.
Vylepšení uživatelské rozhraní: lišta akcí byla zjednodušena, aby poskytovala lepší zpětnou vazbu během soubojů, a rozpis statistik postavy je naopak podrobnější.
Knouckouty a zranění: přibyla možnost aktivovat nastavení obtížnosti, která penalizuje knockouty během soubojů dlouhodobými zraněními.
Ke hraní vyžaduje základní hru
Pillars of Eternity
ve službě Steam.
VIDEO:
Pillars of Eternity The White March Part 2
SOUVISEJÍCÍ ZBOŽÍ:
Pillars of Eternity The White March Part 2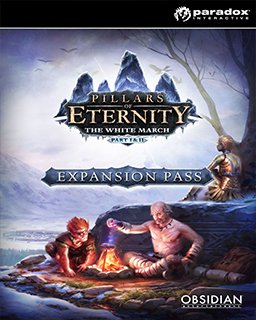 Pillars of Eternity Expansion Pass
441 Kč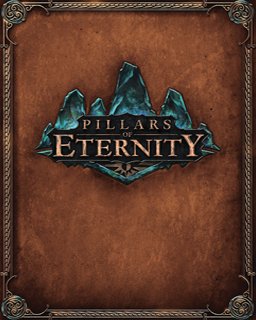 Pillars of Eternity
220 Kč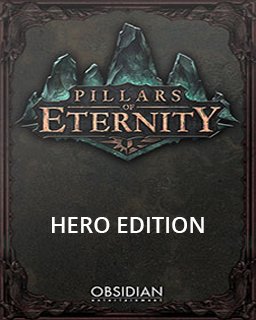 Pillars of Eternity Hero Edition
184 Kč
---