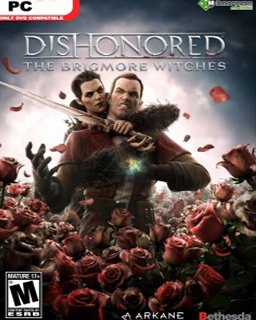 Dishonored The Brigmore Witches
Cena s DPH:
174 Kč

včetně DPH

Dostupnost:
Ihned
Koupí získáte:
2 body
Druh zboží:
Akční
Lokalizace:
CZ
Platforma:
Steam
Hra je distribuována digitálně.
---
FOTOGALERIE:
Dishonored The Brigmore Witches
POPIS PRODUKTU:
Dishonored The Brigmore Witches
Pro aktivaci tohoto obsahu, je zapotřebí vlastnit základní hru v CZ jazyce (RHCP verze). V případě zájmu o toto rozšíření pro hru v angličtině, nás prosím kontaktujte.
V Dishonored: The Brigmore Witches budete pokračovat v putování legendárního zabijáka Dauda. Využijte ještě jednou Daudovy zbraně, nástroje, spojence a nadpřirozené schopnosti a uzavřete jeho bláznivý příběh, který začal v The Knife of Dunwall.
Po odhalení identity a záměrů Delilah, vedoucí spolku Brigmorských čarodějnic, se rozhodujete zmařit její snahu dokončit mocný rituál, který by znamenal vaši zkázu. Zrazení poručíkem Billie Lurkem, se musíte spolehnout na znesvářené gangy - Dead Eels a Hatters - abyste si vyjednali průchod dosud nenavštívenými částmi Dunwallu na cestě do pevnosti Delilah. ať už dosáhnete vašeho cíle jakkoliv, jedna věc je jistá - konečně se budete zodpovídat za váš hrůzný čin a padnete na kolena před milostí, nebo trestem královského ochránce a zabijáka, Corva Attana.
VIDEO:
Dishonored The Brigmore Witches
SOUVISEJÍCÍ ZBOŽÍ:
Dishonored The Brigmore Witches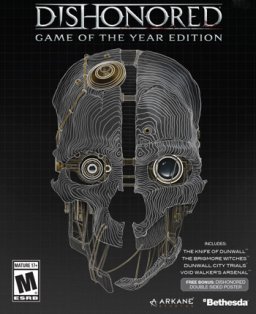 Dishonored Game of the Year Edition
193 Kč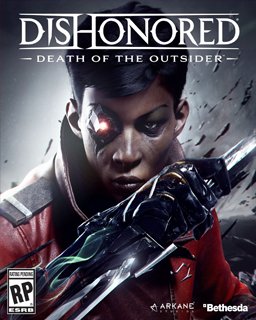 Dishonored Death of the Outsider
349 Kč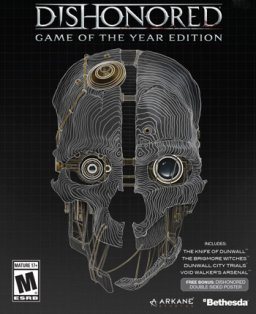 Dishonored Definitive Edition
552 Kč
---