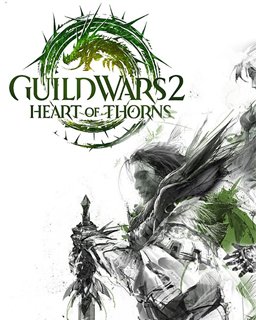 Guild Wars 2 Heart of Thorns
Cena s DPH:
450 Kč

včetně DPH

Dostupnost:
Ihned
Koupí získáte:
5 bodů
Druh zboží:
MMORPG
Lokalizace:
EN
Platforma:
Přímé stažení
Hra je distribuována digitálně.
---
FOTOGALERIE:
Guild Wars 2 Heart of Thorns
POPIS PRODUKTU:
Guild Wars 2 Heart of Thorns
V srdci maguumské džungle na vás čekají nová dobrodružství! Postavte se neustále rostoucím hordám Mordremothových poskoků, objevte spojence z pradávných civilizací a bojujte s novými nepřáteli ve vertikálním světě, ve kterém vystoupáte do nových výšin a snesete se do hlubin džungle.Vypořádejte se s náročným skupinovým obsahem, prozkoumejte nové mapy otevřené džungle, prožijte nové události a příběhy a vyzkoušejte své schopnosti v napínavých soubojích s novými bossy.



Srdce Maguumy

V džungli Maguuma na vás čeká nové dobrodružství. Postavte se sílícím hordám Mordremothových následovníků, objevujte spojence z dávných civilizací a bojujte s novými nepřáteli.

Systém mistrovství

Přepracovali jsme celý systém mistrovství. Prozkoumejte nové možnosti výcviku pro postavy na maximální úrovni založené na rozvoji základní filosofie, že i cesta by ve hře měla být cílem. Systém mistrovství přidává smysluplný postup postavy, aniž by znehodnocoval vaše těžce nabyté úrovně a vybavení.

Nové povolání: Revenant

Přivlastněte si legendární moc a rozpoutejte chaos na bojišti díky zcela novému povolání, které se jmenuje revenant (navrátilec). Vstupte na bitevní pole vybaveni těžkou zbrojí a mimozemskými silami z říše mlh.

Specializace

Rozvíjejte hratelnost. Díky specializacím povolání si zpřístupníte zbraně, které vašemu povolání nebyly dříve dostupné. Také si můžete odemknout nové rysy, schopnosti a jedinečné mechanismy – díky tomu všemu budete moci své povolání přetvořit v něco nového.

PvP: Nový herní režim Stronghold

Shromážděte zásoby a najměte si vojáky. Bojujte o nadvládu nad hrdiny. Postavte se ke katapultům a braňte svou pevnost. Ztečte nepřátelské brány a ochraňte vládce gildy! Naše nová funkce cechovních týmů vám umožní spojit se do skupin a bojovat na samém vrcholu žebříčků. Režim Stronghold nabízí zcela nový způsob soupeřivého hraní PvP v Guild Wars 2!

WvW: Nové hraniční mapy

Zažijte nové a dosud nevídané bitvy na bojištích v nejnovějším přídavku World vs. World – v nové mapě Borderlands. Projděte zrádnými výšinami plnými pastí, které vaše nepřátele odhodí do hlubin pod vámi, a spolupracujte s urputnými obránci, abyste protivníky udrželi v šachu. Úkoly na mapě budou důležitější než kdy dřív, neboť si díky nim zpřístupníte nové strategie, taktické možnosti a herní mechanismy, díky nimž získá váš svět výhodu!

Cechovní síně

Vaše gilda prošla společně celým světem. Nyní je čas si z něj kus urvat pro sebe. Spolupracujte se členy své gildy – zaberte si a rozvíjejte vlastní cechovní síň přímo v srdci Maguumy.


VIDEO:
Guild Wars 2 Heart of Thorns
SOUVISEJÍCÍ ZBOŽÍ:
Guild Wars 2 Heart of Thorns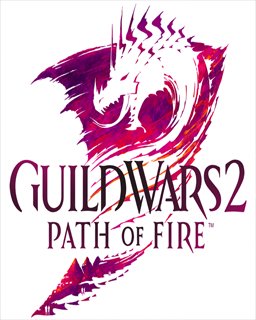 Guild Wars 2 Path of Fire
690 Kč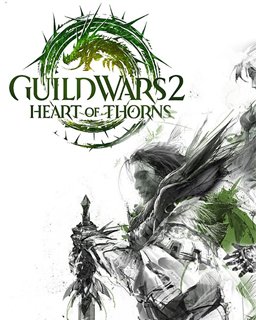 Guild Wars 2 Heart of Thorns Digital Deluxe
1 564 Kč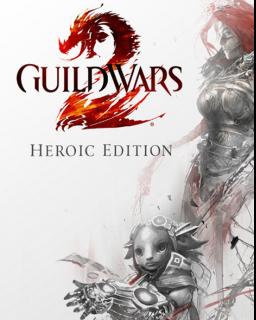 Guild Wars 2 Heroic Edition
690 Kč
---