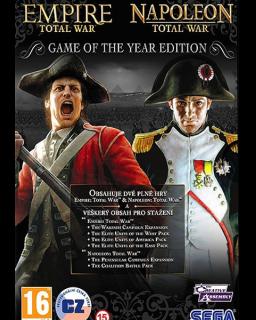 Empire Total War + Napoleon Total War
Cena s DPH:
276 Kč

včetně DPH

Dostupnost:
Ihned
Koupí získáte:
3 body
Druh zboží:
Strategie
Lokalizace:
CZ
Platforma:
Steam
Hra je distribuována digitálně.
---
FOTOGALERIE:
Empire Total War + Napoleon Total War
POPIS PRODUKTU:
Empire Total War + Napoleon Total War
Kompilace dvou nejúspěšnějších her ze série Total War obsahují kompletní hry + DLC a bonusy k nim!!

Obsahuje:

Empire: Total War - plná verze

The Warpath Campaign

The Elite Units of the West

The Elite Units of America

The Elite Units of the East



Napoleon: Total War - plná verze hry

The Peninsular Campaign

The Coalition Battle Pack



Empire: Total War - je nástupcem slavné strategické série Total War zasazený tentokrát do 18. století, to si také fanoušci této série přáli ze všeho nejvíce. A tak si užijete dobu průmyslové revoluce, soupeření o ovládnutí východních cest, boj o nezávislost na americkém kontinentu a bitvy na souši, ale nově také na moři. Plně 3D bitvy na moři si prožijete v sérii vůbec poprvé. Boj by měl vypadat asi takto - na nepřítele vystřelíte kanónem a jste-li dostatečně blízko, zaháknete jeho loď a vyřídíte si to s posádkou ručně. Tahový mód by měl znovu doznat určitých vylepšení v obchodu, diplomacii a špionáži. "Tahovat" budete nejen na mapě Evropy a Severní Ameriky, ale také v Indii. Hra by měla nabízet kolem padesáti státních útvarů, chybět nebude Británie, Amerika, Švédsko, Polsko-litevská unie atd.

Napoleon: Total War - Hra se zaměří na postavu slavného francouzského vůdce Napoleona, od jeho vzestupu k moci až k porážce u Waterloo. Páteř hry bude samozřejmě tvořit sólová kampaň, tentokrát rozdělená na tři části, podstatně kratší než byly mise v předchozím dílu Empire: Total War. Jako první se podíváte do Itálie během let 1796-1797, kde se slavný vojevůdce proslavil a namísto toho, aby odrazil útok rakousko-uherské říše, jednoduše ji zdecimoval a se vší slávou se pak vrátil do Francie. Vaším cílem zde bude nepřítele zahnat až tak daleko, abyste mohli vpadnout do Vídně. Druhá část kampaně vás vezme na Blízký východ v letech 1798-1801, kde se s Napoleonem pokusíte dobýt Alexandrii. A konečně na závěr se dění přesune zpět do Francie, kde bude slavný vojevůdce mezi lety 1805-1812 usilovat o to, aby realizoval svůj sen o dobytí celé Evropy. Na jejím začátku bude mít Francie výtečnou pozici, ale čím víc se bude rozpínat, tím spíš se proti ní semknou nepřátelé. Napoleonská doba sice dvakrát nevynikala památnými bitvami na moři, tvůrci se je přesto rozhodli do hry zařadit. Aby také ne, když si s nimi minulý rok dali takovou práci, že. Naštěstí nepůjde jen o přímou kopii těch střetů z posledního dílu série - jedna novinka za všechny, nově budete moci lodě opravovat přímo během bitvy. Finální úkol hry totiž bude znít: dobýt celou Evropu a nechat svá vojska pochodovat všemi hlavními městy. Myslíte si, že to u Waterloo zvládnete lépe než Napoleon?


VIDEO:
Empire Total War + Napoleon Total War
SOUVISEJÍCÍ ZBOŽÍ:
Empire Total War + Napoleon Total War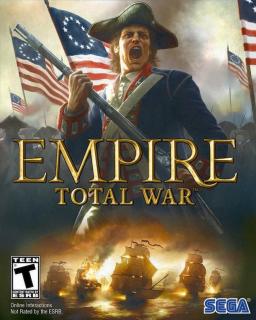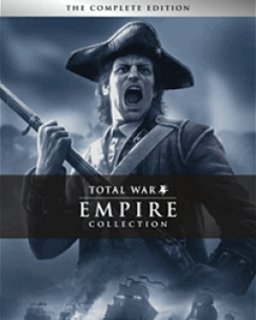 Empire Total War Collection
183 Kč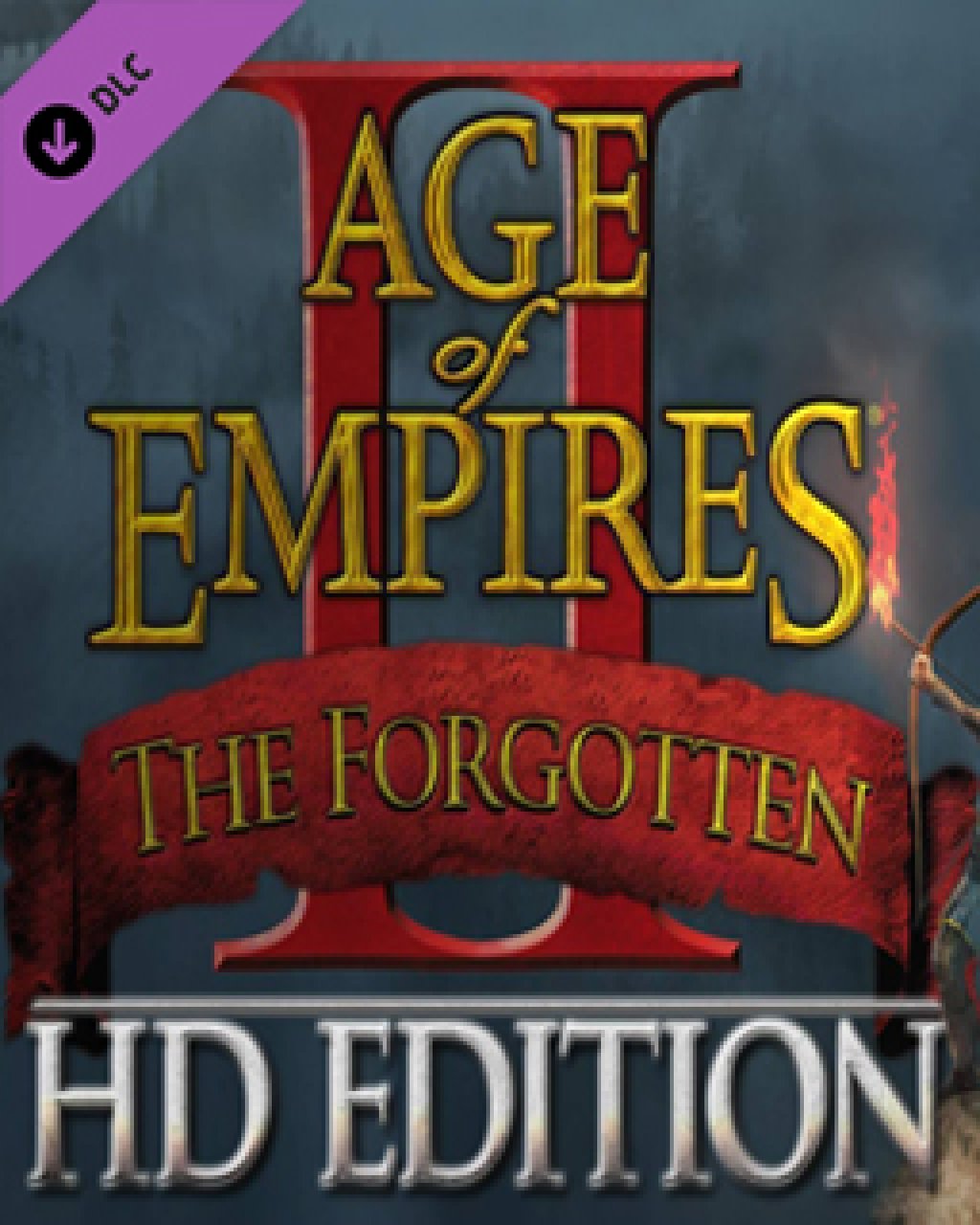 Age of Empires II HD The Forgotten
414 Kč
---