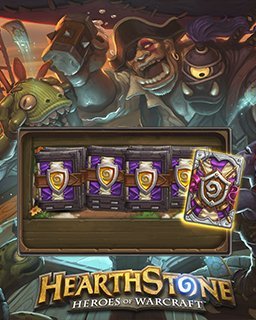 15x Hearthstone The Grand Tournament Pack
Cena s DPH:
644 Kč

včetně DPH

Dostupnost:
Ihned
Koupí získáte:
7 bodů
Druh zboží:
Předplacené karty
Lokalizace:
EN
Platforma:
Battle-Net
Hra je distribuována digitálně.
---
FOTOGALERIE:
15x Hearthstone The Grand Tournament Pack
POPIS PRODUKTU:
15x Hearthstone The Grand Tournament Pack
15 karetních balíčků The Grand Tournament Sady v HearthStone. Každý balíček obsahuje 5 karet kdy minimálně jedna je Rare nebo lepší.
Na tyto balíčky není ŽÁDNÝ LIMIT, nevadí tedy, pokud jste již zakoupili nějaké balíčky pro svůj účet!
V Hearthstone se vžijeme do role jednoho z devíti hrdinů ze světa Warcraftu, každý z nich má vlastní povolání, které určuje karty, jež si hráč může vložit do přesně 30ti karetního balíčku. Povolání také určuje speciální schopnost hrdiny, kterou vždy může využít jednou za kolo. Hráč si z dostupných karet postaví balíček a pak je v jednom ze dvou módů postaven proti soupeři, který hraje zase s hrdinou a kartami, jež si pro vlastní hru vybral on. Každý hrdina má na začátku 30 životů a cílem je snížit soupeřův počet životů na nulu či níž.
K dispozici jsou tedy dva herní módy. Prvním je hra proti lidskému či PC soupeři s balíčkem postaveným z karet, které hráč vlastní ve své sbírce. Hráč si zde může vybrat, zdali chce hrát nehodnocenou hru proti náhodnému soupeři a nebo se pustí do hodnocené hry, kde postupně stoupá nahoru v žebříčku a je párován do soubojů s hráči s podobnou úrovní. Druhým módem je aréna. V aréně si hráč vybere jednoho ze tří nalosovaných hrdinů a k němu si nejprve postaví balíček z karet, které mu náhodně hra losuje ze všech karet, jaké Hearthstone nabízí. Hráči jsou vždy na základě jím zvoleného hrdiny nabídnuty 3 karty, z nichž si právě jednu ponechá, načež jsou mu nabídnuty další 3 karty k výběru. Tímto způsobem si volí karty do té doby, než z nich zkompletuje 30ti karetní balíček. Teprve s tímto balíčkem pak hraje proti nalosovaným soupeřům, přičemž se snaží vyhrát co nejvíce zápasů. Podle toho, jak si bude vést, je mu na konci nabídnuta odměna.
Hráč každý den získá jeden úkol typu porazit s konkrétním povoláním určitý počet soupeřů, zahrát v zápasech daný počet některých karet apod. Za plnění těchto úkolů získává zlato, jež mu umožňuje kupování arén a nebo balíčků s pěti náhodnými kartami, které tak získá do své sbírky. Většinu nepotřebných karet si pak může v kraftovacím módu rozložit na magický prach z něhož si pak lze vyrobit karty hodící se mu do sbírky. Hearthstone je free to play hrou - hráč tedy může získávat zlato hraním a plněním úkolů nebo si je může pořídit za reálné peníze.
Zakoupením získáte 20€ kredit pro Battle.net, které mohou být použity pro nákup tohoto předmětu.
VIDEO:
15x Hearthstone The Grand Tournament Pack
SOUVISEJÍCÍ ZBOŽÍ:
15x Hearthstone The Grand Tournament Pack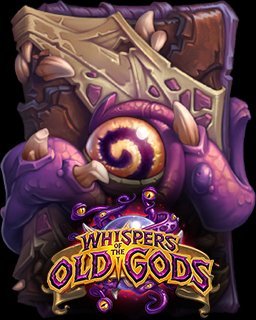 15x Hearthstone Whispers of the Old Gods
644 Kč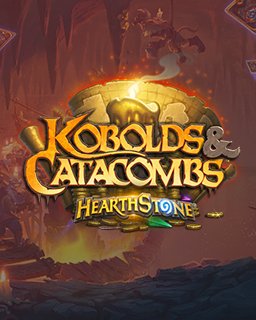 15x Hearthstone Kobolds & Catacombs
644 Kč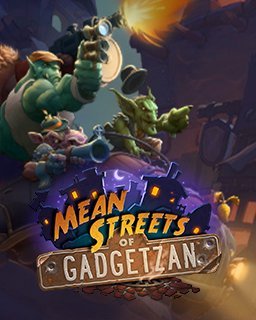 15x Hearthstone Mean Streets of Gadgetzan
644 Kč
---