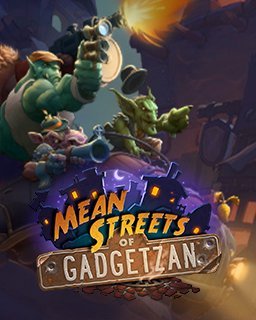 15x Hearthstone Mean Streets of Gadgetzan
Cena s DPH:
644 Kč

včetně DPH

Dostupnost:
Ihned
Koupí získáte:
7 bodů
Druh zboží:
Předplacené karty
Lokalizace:
EN
Platforma:
Battle-Net
Hra je distribuována digitálně.
---
FOTOGALERIE:
15x Hearthstone Mean Streets of Gadgetzan
POPIS PRODUKTU:
15x Hearthstone Mean Streets of Gadgetzan
15 karetních balíčků Sady Mean Streets of Gadgetzan v HearthStone. Každý balíček obsahuje 5 karet kdy minimálně jedna je Rare nebo lepší.

Na tyto balíčky není ŽÁDNÝ LIMIT, nevadí tedy, pokud jste již zakoupili nějaké balíčky pro svůj účet!

Mean Streets of Gadgetzan ukazuje zločinecké podsvětí gobliního města a touto atmosférou jsou ovlivněny i karty z nejnovější edice, která přináší 132 nových karet pro rozšíření vaší sbírky!

Tři rodiny karet, mezi které spadá všech 9 námi dobře známých hrdinů, obsahují specifické karty, které si budou moci zahrát jen členové příslušného klanu.

Pod Grimy Goons spadají Hunter, Paladin a Warrior.

The Kabal reprezentuje Priest, Warlock a Mage.

Jade Lotus je domovem pro Druida, Rogue a Shamana.
VIDEO:
15x Hearthstone Mean Streets of Gadgetzan
SOUVISEJÍCÍ ZBOŽÍ:
15x Hearthstone Mean Streets of Gadgetzan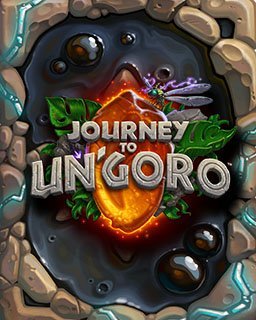 15x Hearthstone Journey to Un'Goro
644 Kč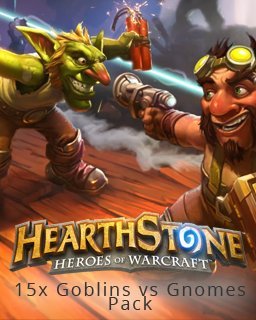 15x Hearthstone Goblins vs Gnomes Pack
644 Kč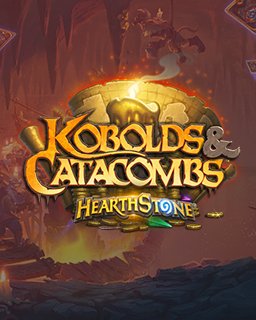 15x Hearthstone Kobolds & Catacombs
644 Kč
---