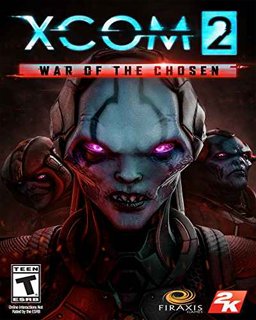 XCOM 2 War of the Chosen
Cena s DPH:
827 Kč

včetně DPH

Dostupnost:
Ihned
Koupí získáte:
9 bodů
Druh zboží:
Strategie
Lokalizace:
EN
Platforma:
Steam
Hra je distribuována digitálně.
---
FOTOGALERIE:
XCOM 2 War of the Chosen
POPIS PRODUKTU:
XCOM 2 War of the Chosen
XCOM® 2: War of the Chosen, rozšíření pro cenami ověnčenou strategickou hru roku 2016.
XCOM® 2: War of the Chosen přidává nový obsah v boji proti Adventu, ve které utvoří dodatečné frakce odporu, aby zneškodnily mimozemskou hrozbu na Zemi. V reakci na to se objevuje nový nepřítel "Chosen" s jediným cílem: znovu zajmout Commandera. Toto rozšíření obsahuje nové třídy hrdinů, které budou čelit novým protivníkům známým jako "Chosen", nové nepřátele, mise, prostředí a prohloubenou strategickou hratelnost.
Nové frakce a třídy hrdinů
Tři dodatečné frakce se vynořily na podporu pozemského hnutí odporu – Reapers, Skirmishers a Templars –, každá z nich má vlastní jedinečné schopnosti a protichůdnou filosofii. Tyto frakce poskytují silné vojáky hrdinské třídy, které vám pomohou v misích, a také nové příležitosti pro strategickou hloubku.
Chosen
Chosen jsou ti nejzákeřnější nepřátelé, kterým XCOM kdy čelilo, přičemž každý má jedinečné silné i slabé stránky, o kterých se dozvíte v nové kampani. Chosen se snaží ulovit velitele a unesou, vyslechnou a zabijí vojáky XCOMu, aby svůj cíl splnili. Chosen také mohou narušit strategickou vrstvu a zhatit celosvětové operace XCOMu. Najděte a vypleňte pevnosti Chosen, abyste se tohoto nepřítele zbavili nadobro.
Nové hrozby od mimozemšťanů a Adventu
Na bojiště se proplížil smrtelně nebezpečný nový mimozemšťan jménem Spectre, který je schopný vytvářet temné kopie vojáků XCOMu. Osvojte si novou taktiku, abyste se dokázali postavit nejen jemu, ale i výbušným útokům ADVENT Purifier a psionicky nabitému ADVENT Priest.Nová prostředí a úkoly misí
Zapojte se do taktických misí napříč novými prostředími od opuštěných měst zpustošených během původní invaze mimozemskými biozbraněmi přes podzemní tunely po xenomorfované oblasti v divočině.
Pro aktivaci je nutné vlastnit základni hru XCOM 2 v platformě Steam.
VIDEO:
XCOM 2 War of the Chosen
SOUVISEJÍCÍ ZBOŽÍ:
XCOM 2 War of the Chosen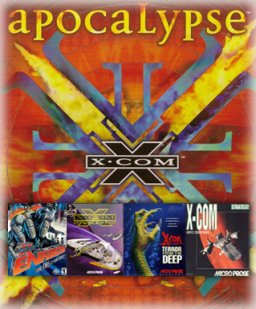 XCOM Classics Pack
322 Kč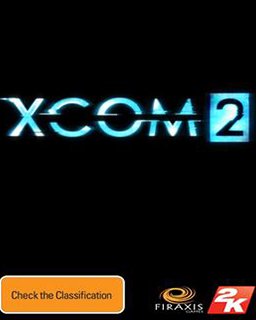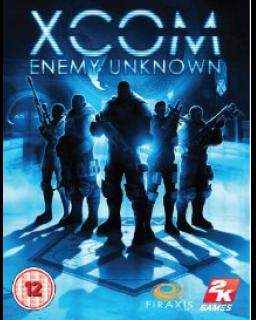 XCOM Enemy Unknown
146 Kč
---