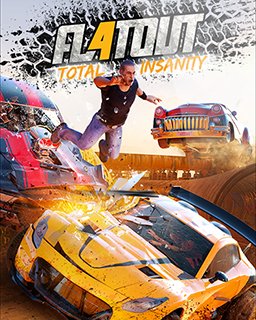 FlatOut 4 Total Insanity
Cena s DPH:
368 Kč

včetně DPH

Dostupnost:
Ihned
Koupí získáte:
4 bodů
Druh zboží:
Závodní
Lokalizace:
EN
Platforma:
Steam
Hra je distribuována digitálně.
---
FOTOGALERIE:
FlatOut 4 Total Insanity
POPIS PRODUKTU:
FlatOut 4 Total Insanity
Hra FlatOut 4: Total Insanity, to je vysokorychlostní demolition derby se silnými vozy, závodními auty, náklaďáky, ale i zmrzlinářským vozem s raketovým pohonem.

FlatOut 4: Total Insanity představuje návrat k adrenalinovým kořenům arkádové destrukce.

Je to mix nitroglycerinu a divokých závodních okruhů, které se zcela vymykají kontrole.

20 tratí včetně tradičních závodů derby, závodů s časem, arén, úrovní s výzvami, úrovněmi Carnage a mnoha dalšího.

27 nastavitelných vozů včetně fanouškovských oblíbenců a nových přírůstků do garáže.

Vysokorychlostní kolize v kompletně zničitelném prostředí.

Legendární Stunt Mode: kombinace šesti nových kaskadérských prvků a šesti přepracovaných kaskadérských klasik, kdy je hráč vystřelen skrz čelní sklo.

Režim arén: 3 různé herní styly – Death Match, Capture the Flag, Survivor.

Nový režim Assault: zpomalte či zlikvidujte soupeře pomocí smrtících zbraní!


VIDEO:
FlatOut 4 Total Insanity
SOUVISEJÍCÍ ZBOŽÍ:
FlatOut 4 Total Insanity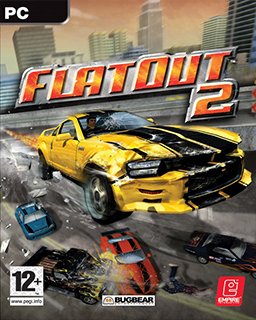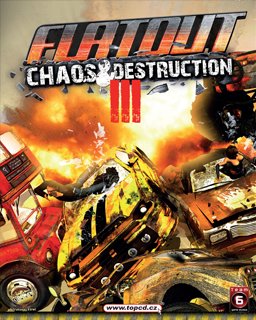 FlatOut 3 Chaos & Destruction
92 Kč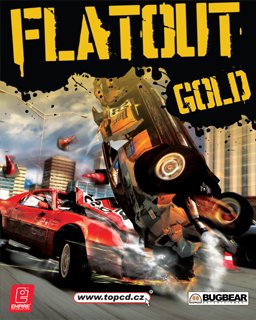 ---