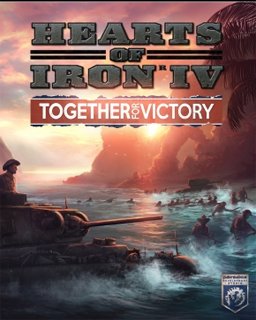 Hearts of Iron IV: Together for Victory
Cena s DPH:
273 Kč

včetně DPH

Dostupnost:
Ihned
Koupí získáte:
3 body
Druh zboží:
Simulace
Lokalizace:
EN
Platforma:
Steam
Hra je distribuována digitálně.
---
FOTOGALERIE:
Hearts of Iron IV: Together for Victory
POPIS PRODUKTU:
Hearts of Iron IV: Together for Victory
Historie vytvořila pouta. Impérium je utvrdila. Může je válka roztrhnout? Připojte se k Dominiím, které se musí postavit čelem k obraně vlasti pro Krále i Zemi v Together for Victory, prvním větším rozšířením hry pro Hearts of Iron IV – legendární válečné strategie vytvořené Paradox Development Studio.
Tento dodatek se zaměřuje na národy britského Commonwealthu, prohlubuje zážitek z hraní těmito baštami anglického jazyka.
Klíčové vlastnosti:
- Nové národní stromy zájmů a událostí pro Kanadu, Austrálii, Nový Zéland, Indii a Jižní Afriku
- Alternativní historická stezka pro každé z Dominií, s možností zůstat loajální k Velké Británii nebo směřovat k větší nezávislosti
- Nový systém autonomie: pro závislé země to znamená různé stupně závislosti
- Změny ve smlouvě Lend-Lease: dá Vám možnost poprosit Vaše spojence o poskytnutí zoufale potřebného vybavení
- Průkopník velení na poli bitvy pro lepší kontrolu nad velkými vojenskými okruhy a průniky přes nepřátelské linie
- Sdílení technologie: umožní Commonwealth držet krok s britskou podporou
- Deník pozemních bitev: uč se na starých vítězstvích nebo prohrách.
- Náhled do historie posledních bitev, stejně jako do statistik, díky kterým lze zjistit, jak přesně si stojí Vaši vojáci.
Rozšíření je součástí edice Field Marschal Edition a je obsaženo v Expansion Pass # 1.
Pro aktivaci je nutné vlastnit základní hru Hearts of Iron IV v platformě Steam.
VIDEO:
Hearts of Iron IV: Together for Victory
SOUVISEJÍCÍ ZBOŽÍ:
Hearts of Iron IV: Together for Victory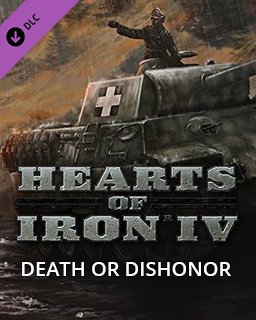 Hearts of Iron IV Death or Dishonor
312 Kč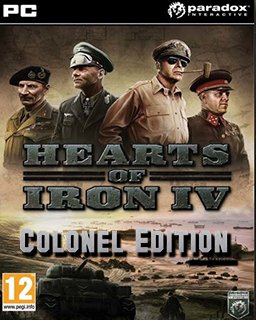 Hearts of Iron IV Colonel Edition
440 Kč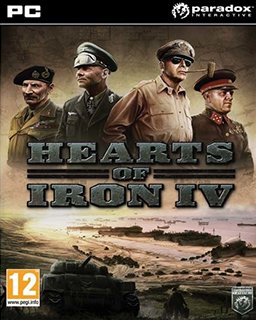 Hearts of Iron IV Cadet Edition
368 Kč
---