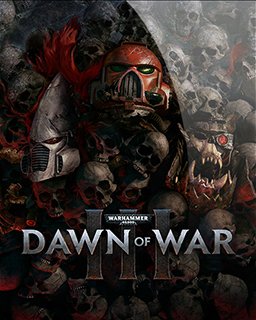 Warhammer 40 000 Dawn of War III
Cena s DPH:
257 Kč

včetně DPH

Dostupnost:
Ihned
Koupí získáte:
3 body
Druh zboží:
Akční
Lokalizace:
CZ
Platforma:
Steam
Hra je distribuována digitálně.
---
FOTOGALERIE:
Warhammer 40 000 Dawn of War III
POPIS PRODUKTU:
Warhammer 40 000 Dawn of War III
Poté, co byla v tajemném světě Acheronu nalezena katastrofická zbraň neskutečných destrukčních schopností, vám nezbývá nic jiného než získat kontrolu nad touto planetou a tedy se i postavit svým soupeřům tváří v tvář. Válka zuří a celá planeta je v obležení armád hamižného vojevůdce Gorgutze, ambiciózního proroka Macha a mocného velitele vesmírných mariňáků Gabriela Angela; pro přežití je třeba přestat brát zřetel na jakoukoliv nadřazenost.

Série Dawn of War je světoznámá svou epickou akcí a tyto strhující šarvátky jsou konečně zpět – tentokrát však bourají veškeré meze. Vrhněte se do války v čele masivních armád pochodujících agresivním vulkanickým terénem či na palubě bitevních lodí plujících vesmírem.

Vypusťte na bojiště masivní stroje absolutní destrukce! Chopte se kontroly nad impozantními válečnými stroji a s pomocí nejlepších postav celé historie Dawn of War nakloňte jazýčky vah na svou stranu. Nechte imperiálního rytíře (vesmírní mariňáci), užvaněného Gorkanauta (orkové) či neodbytného Wraithknighta (Eldarové) zvrátit výsledek boje.

Posuňte své taktické plány na zcela jinou úroveň nasazením silných elitních družstev, z nichž každé vládne jedinečnými schopnostmi a bonusy, které vám poskytnou nové útočné strategie, s jejichž pomocí přemůžete své nepřátele. Zaplavte bojiště devastující silou svých super schopností. Zlikvidujte nepřátele vesmírných mariňáků bombardováním z orbitu, za Eldary k útokům na nic netušící soupeře využijte přízračné bouře a za orky zase bitevních lodí Rok.

V alternativních misích zjistíte, co z každé strany dělá tak hrozivého soupeře. Brzy pochopíte sílu a výhody vesmírných mariňáků, orků i Eldarů a osvojíte si pravidla vesmíru ve válce bez hrdinů a padouchů. Postavte si vlastní armádu od úplných začátků. Postupujte bitvu za bitvou po boku svých věrných vojáků a vrhněte se s nimi do náročných misí v kampani i do strhujících bitev ve hře pro více hráčů.

Rozpoutejte se svou armádou naprostý chaos v on-line kooperativním režimu. Připojte se ke komunitě hráčů a tvořte nové aliance – pak své nové "přátele" hoďte přes palubu a utkejte se s nimi na soutěžních mapách plných explozivních a chaotických bitev. Vítěz může být jen jeden, budete to Vy?


VIDEO:
Warhammer 40 000 Dawn of War III
SOUVISEJÍCÍ ZBOŽÍ:
Warhammer 40 000 Dawn of War III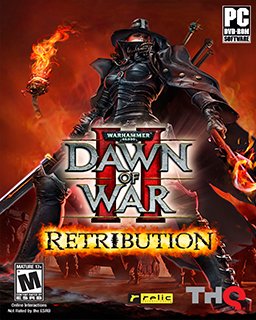 Warhammer 40,000 Dawn of War II Retribution
276 Kč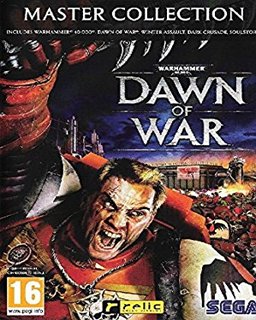 Warhammer 40,000 Dawn of War Master Collection
238 Kč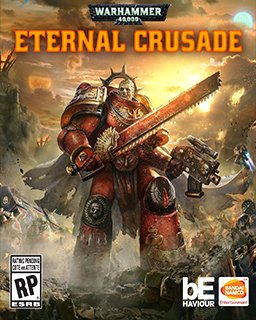 Warhammer 40 000 Eternal Crusade
118 Kč
---