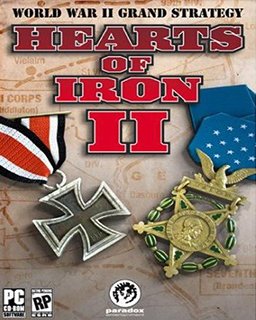 Hearts of Iron 2 Complete
Cena s DPH:
138 Kč

včetně DPH

Dostupnost:
Ihned
Koupí získáte:
2 body
Druh zboží:
Strategie
Lokalizace:
EN
Platforma:
Steam
Hra je distribuována digitálně.
---
FOTOGALERIE:
Hearts of Iron 2 Complete
POPIS PRODUKTU:
Hearts of Iron 2 Complete
Hearts of Iron 2 Complete obsahuje základní hru Hearts of Iron II a dva datadisky Doomsday a Armageddon.

Když se podařilo v roce 1945 porazit Německo, Spojenci a Sovětský svaz zahájili boj o prvenství ve světě. Rodí se 3. světová válka. Hrajte za vládce jednoho ze 175 zemí na světě během 2. a 3. světové války. Jak se Spojenci a Sovětský svaz střetávají v boji o Evropu, osud světa visí na vlásku. Detailní diplomatický systém a systém produkce s pomocnými funkcemi, které dovolují vyhnout se mikromanagementu. Bojový systém "Pohyb je útok" vytváří realističtější bojiště. Vzdušný a námořní systém založený na misích obsahuje možnosti útoku na logistiku a cílené bombardování. Nový politický systém s možností změnit během války politickou základnu ve vaší zemi. Patnáct bitevních scénářů určených pro večer nebo dva hraní. Historické scénáře jako Case White, Operace Barbarossa a scénáře alternativní historie jako Operation Watchtower a Case Green hra obsahuje také. Kooperativní multiplayer dovoluje hráčům hrát za stejnou zemi.

Hlavní vlastnosti datadisku Doomsday: Scénář 3. světové války s alternativním historickým výsledkem. Hrajte za Sovětský svaz, Spojené státy nebo jakýkoliv jiný stát podle vlastního výběru, až se budete pokoušet vytvořit novou supervelmoc soupeřící na celosvětovém jevišti. Rozšířené technologické stromy s významnými detaily pro nové desetiletí válek vám umožní vyvinout taktické nukleární zbraně a další typy nukleární výzbroje a také vrtulníkové jednotky, eskortní přepravníky a spoustu dalšího. Vylepšený systém diplomacie/tajných služeb odpovídá zvyšujícímu se tlaku v 50. letech.

Hlavní vlastnosti datadisku Armageddon: Nové nástavby pro námořní jednotky; sešrotujete nebo vylepšíte vaše staré lodi? Pozemní jednotky můžete nyní vyrobit pro konkrétní brigádu. Bitevní systém námořního letectva, který radikálně ovlivní rovnováhu bojů. Nový algoritmus poškození pro vzdušné boje činí z organizace mnohem důležitější věc a dovoluje vzdušným jednotkám bojovat déle.
VIDEO:
Hearts of Iron 2 Complete
SOUVISEJÍCÍ ZBOŽÍ:
Hearts of Iron 2 Complete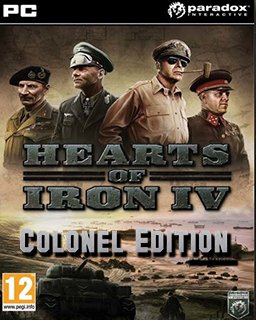 Hearts of Iron IV Colonel Edition
625 Kč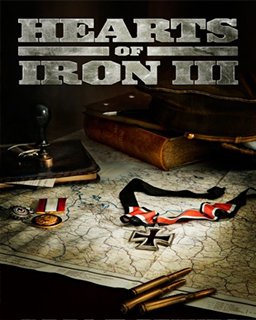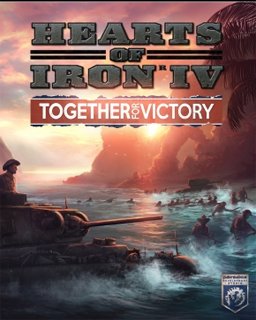 Hearts of Iron IV: Together for Victory
273 Kč
---