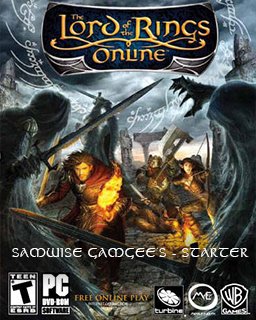 The Lord of the Rings Online Samwise Gamgees Starter Pack
Cena s DPH:
266 Kč

včetně DPH

Dostupnost:
Ihned
Koupí získáte:
3 body
Druh zboží:
MMORPG
Lokalizace:
EN
Platforma:
Přímé stažení
Hra je distribuována digitálně.
---
FOTOGALERIE:
The Lord of the Rings Online Samwise Gamgees Starter Pack
POPIS PRODUKTU:
The Lord of the Rings Online Samwise Gamgees Starter Pack
Připravte se na svou cestu po Středozemi jako Samvěd Křepelka! Cestujte rychleji s koněm ne nepodobnému Samovu poníkovi Billimu! Unesete více cenností s 15 sloty do vašeho inventáře, takže budete vždy připraveni na jakékoliv setkání. Vyhnete se také limitu na zlato odstraněním stropu maximálního počtu zlata – nikdy přece nemůžete mít příliš mnoho zlata!

S tímto balíčkem tedy obdržíte:

Koníka na vaše cesty + jezdecký talent

+15 míst pro váš inventář

Odstranění maximálního počtu zlata, které můžete vlastnit!

Tento bonus se aplikuje na všechny vaše postavy na účtu!

Pokud se jedná o první nákup ve hře, dostanete také automatický upgrade na Premium účet, který vám přidá 1 místo pro vaší postavu a 5 pozic v aukčním domě zdarma.



Lord of The Rings online – Pán prstenů online

Na začátku si vybereš svého avatara, na výběr máš 4 rasy a 7 povolání, přičemž pro každou kombinaci existuje jiný tutoriál. Hra tě na první pohled ohromí dokonalou grafikou a skvělou hratelností, proto patří k nejoblíbenějším online hrám vůbec. Je víc inspirovaná knižní předlohou než filmem, a zaujme všechny, kdo holdují fantasy žánru a vyznávají RPG.

Co tě v Lord of the Rings online čeká? Spousta úkolů, zdokonalování se v dovednostech, boje, ale taky šatna pro zkoušení vybavení nebo propracovaný systém psychologizace postavy – v téhle skvělé onlajnovce bude výkonnost tvého avatara záviset i na tom, jakou má náladu, či zda cítí strach. Tobě jako hráči budou náladu navozovat efekty jako rozostření obrazu nebo vymizení barev, což skvěle dokreslí celkovou atmosféru situace, v níž se tvůj avatar nachází. Ať už budeš člověkem, trpaslíkem, hobitem nebo elfem, takhle oblíbená online hra zdarma ti nabízí stovky hodin zábavy a příležitost komunikace a spolupráce s ostatními fanoušky fantasy RPG. Skvělé dialogy a propracované příběhy spolu s grafikou a zvukovou kulisou tě hned vtáhnou do útrob Středozemě, ze které nebudeš chtít jen tak vystoupit.


VIDEO:
The Lord of the Rings Online Samwise Gamgees Starter Pack
SOUVISEJÍCÍ ZBOŽÍ:
The Lord of the Rings Online Samwise Gamgees Starter Pack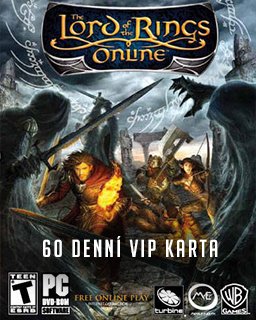 The Lord of the Rings Online 60 denní VIP
625 Kč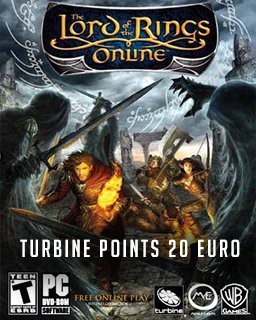 The Lord of the Rings Online Turbine points 20 Euro
506 Kč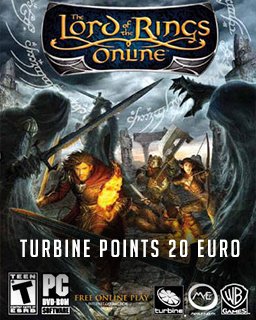 The Lord of the Rings Online Turbine points 10 Euro
276 Kč
---