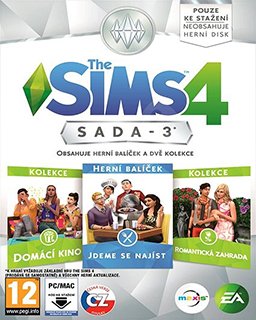 The Sims 4 Bundle Pack 3
Cena s DPH:
552 Kč

včetně DPH

Dostupnost:
Ihned
Koupí získáte:
6 bodů
Druh zboží:
Rodinné
Lokalizace:
CZ
Platforma:
Origin
Hra je distribuována digitálně.
---
FOTOGALERIE:
The Sims 4 Bundle Pack 3
POPIS PRODUKTU:
The Sims 4 Bundle Pack 3
Třetí sada rozšíření The Sims 4 obsahuje herní balíček a dvě kolekce!
Herní balíček The Sims™ 4 Jdeme se najíst
Kolekce The Sims™ 4 Domácí kino
Kolekce Sims™ 4 Romantická zahrada
V herním balíčku The Sims 4 Jdeme se najíst vaši Simíci nemusí do restaurací chodit jen jako hosté. Ambicióznější Simíci, potenciální restauratéři a milovníci jídla si mohou postavit a zařídit vlastní restauraci.
Určitě se vám hodí několik tipů, jak zařídit, nebo vylepšit restauraci, aby jste dosáhli co největšího zisku a byli úspěšní podnikatelé.
Pojmenujte ji. Každá restaurace potřebuje název, tak vyberte ten nejlepší.
Vytvořte hezké a příjemné prostředí. Inspirujte se recenzemi na nějakou restauraci nebo vytvořte něco těžce kreativního
Pořiďte do vašeho podniku zajímavé předměty. Na zahrádku kupte infralampu, aby hostům nebyla zima a do interiéru třeba obří akvária, která jednak vypadají báječně a jednak v nich můžete nechat plavat mořské živočichy, než je naservírujete zákazníkům.
Stanovte pravidla oblékání. Pomocí jednoduché nabídky můžete rozhodnout, jak se mají hosté vaší restaurace oblékat. Jedná se o nóbl podnik? Tak ať přijdou ve formálním oblečení...
Poskládejte jídelní lístek. Výběr jídla by měl být snadný úkol, při kterém se vám začnou sbíhat sliny. A je tomu opravdu tak. Pomocí jednoduchého rozhraní si můžete rychle vybrat z jídelních lístků s tematikou – například bistro, brunch, molekulární nebo italská kuchyně. Pokud vám ale předpřipravené lístky nevyhovují, radíme vám: Sestavte si vlastní jídelní lístek.
Kolekce The Sims™ 4 Domácí kino
Pozvěte kamarády na filmový večer a užívejte si bezstarostnou pohodu s kolekcí Kolekce The Sims™ 4 Domácí kino. Dejte si misku popcornu a zabavte Simíky filmem promítaným na novém projekčním plátně. Domácí pohodu můžete ještě umocnit oblečením v bohémsky pohodovém stylu a pohodlnými účesy.
Sesedněte se k projekčnímu plátnu
Nadlábněte se s novým popcornovačem
Bohémsky elegantní oblečení
Kolekce The Sims™ 4 Romantická zahrada
V kolekci The Sims 4 Romantická zahrada Simíkům založíte svěží viktoriánskou zahradu, kde na ně čeká romantika i trocha tajemna. Zajděte ke Studni tajných přání, která vám snad splní i ty nejtajnější tužby, a oblékněte Simíky do oblečení s květinovými vzory, které se skvěle hodí k dovádění u fontány.
Založte zahradu ve viktoriánském stylu
Prohlédněte si Studnu tajných přání
Zašplíchejte si ve fontáně
K zapotřebí je vlastnit základní hru
The Sims 4
pro platformu Origin.
VIDEO:
The Sims 4 Bundle Pack 3
SOUVISEJÍCÍ ZBOŽÍ:
The Sims 4 Bundle Pack 3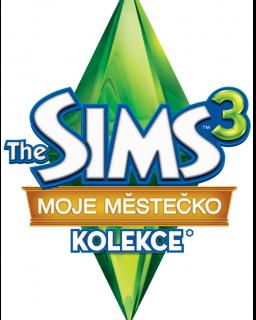 The Sims 3 Moje Městečko
138 Kč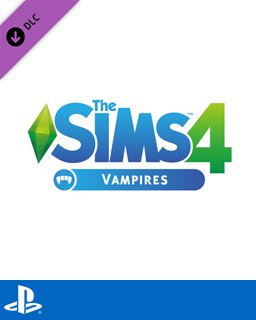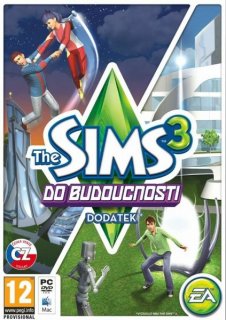 The Sims 3 Do Budoucnosti
201 Kč
---