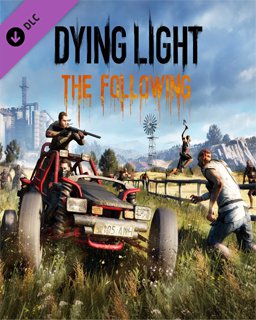 Dying Light The Following
Cena s DPH:
414 Kč

včetně DPH

Dostupnost:
Ihned
Koupí získáte:
5 bodů
Druh zboží:
Akční
Lokalizace:
EN
Platforma:
Steam
Hra je distribuována digitálně.
---
FOTOGALERIE:
Dying Light The Following
POPIS PRODUKTU:
Dying Light The Following
Masivní datadisk Following k povedené zombie akci Dying Light vychází 9. února a v jeho rámci se představí celé nové město, respektive území, kam se vydáte jako spasitel a vyvolený, na jehož bedrech spočívá záchrana lidstva, za kterou možná budete muset zaplatit vlastním životem.

Jednou z velkých novinek datadisku Dying Light: The Following bude možnost řídit svou vlastní terénní buggynu. Tedy, nejen řídit, ale především se o ní starat, vylepšovat jí a opečovávat ji s nadšením sběratele vozidel – ať už je zombie apokalypsa anebo ne.

Nejdůležitější pro Vás bude přidávání zbraňových systémů a obranných prostředků. Plamenomet vám umožní zombíky správně propéct, vyztužený nárazník pořádně naklepat a elektrická klec způsobí, že nemrtví dostanou pořádnou dávku energie.

K aktivaci vyžaduje vlastnictví základní hry na platformě steam.


VIDEO:
Dying Light The Following
SOUVISEJÍCÍ ZBOŽÍ:
Dying Light The Following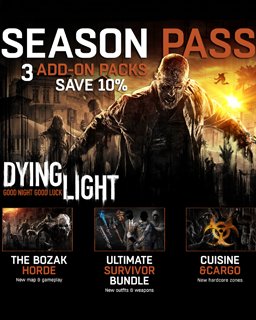 Dying Light Season Pass
392 Kč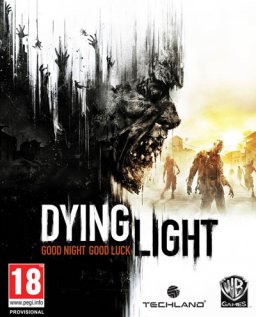 Dying Light Enhanced Edition
598 Kč
---