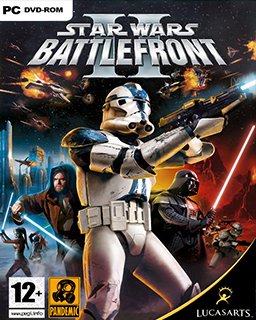 STAR WARS Battlefront 2
Cena s DPH:
155 Kč

včetně DPH

Dostupnost:
Ihned
Koupí získáte:
2 body
Druh zboží:
Akční
Lokalizace:
EN
Platforma:
Steam
Hra je distribuována digitálně.
---
FOTOGALERIE:
STAR WARS Battlefront 2
POPIS PRODUKTU:
STAR WARS Battlefront 2
Star Wars Battlefront II

Díky zcela novým vesmírným soubojům, hratelným postavám Jediů a více než 16 novým bojištím vám nyní Star Wars Battlefront II nabízí více způsobů, jakými se můžete utkat v klasických Star Wars bitvách. A to jakkoli budete chtít.

Zdokonalený singleplayerový zážitek – Připojte se k vzestupu Darth Vaderovy elitní 501. legie Stormtrooperů a probojujte se zbrusu novým příběhem založeným na Star Wars sáze, kde každý váš učiněný krok ovlivňuje nejen bojiště, ale nakonec i osud celé Star Wars galaxie.

Nové lokace z Původní trilogie – Bojujte v koridorech druhé Hvězdy smrti, v bažinách a močálech na Dagobah nebo dokonce na palubě Tantive IV – vesmírné lodi princezny Leiy, kterou jste mohli vidět na začátku filmu Star Wars Epizoda IV: Nová naděje.

Více herních tříd a vozidel – Nyní si můžete vybrat jednu ze šesti rozdílných tříd vojáků a navíc bonusové postavy hrdinů ze čtyř frakcí: Povstalců, Impéria, Separatistů a Republiky. Poté naskočte do některého z 30 odlišných vozidel, pozemních i vesmírných, jako například klonový kluzák BARC, AT-RT, nová stíhačka Jediů nebo ARC 170.

A NAVÍC vylepšené online prvky – Zapojte se do masivních online bitev díky multiplayerové akci až pro 64 hráčů. Zahrajte si pět různých online herních režimů – Conquest, Assault, dvě varianty Capture the Flag a Hunt.

A nyní poprvé v historii vám Star Wars Battlefront II umožní…

Hrát za Jedie – Získejte schopnost držet světelný meč a používat schopnosti Síly jako Yoda, Darth Vader a spousta dalších hrdinů i padouchů.

Bojovat ve vesmíru – Bojujte jako pilot X-wingů, TIE stíhaček, stíhaček Jediů a dalších klasických kosmických lodí nebo přistaňte se svou lodí na nepřátelském křižníku a probijte se přes nepřátele na palubě jejich lodi. Zahrát si 16 nových lokací – Bojujte napříč světy ze Star Wars: Epizody III jako jsou Utapau, Mustafar nebo epická vesmírná bitva nad Coruscantem.
VIDEO:
STAR WARS Battlefront 2
SOUVISEJÍCÍ ZBOŽÍ:
STAR WARS Battlefront 2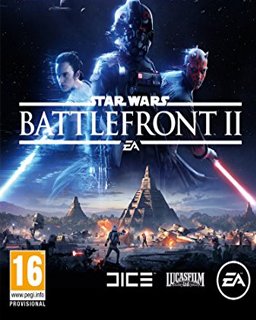 Star Wars Battlefront II
782 Kč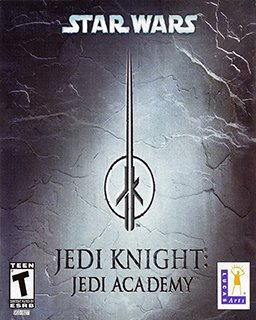 STAR WARS Jedi Knight Jedi Academy
155 Kč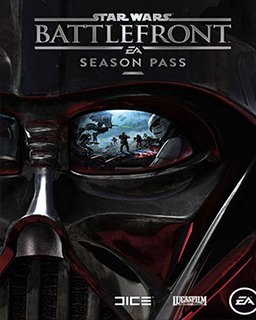 Star Wars Battlefront Season pass
413 Kč
---