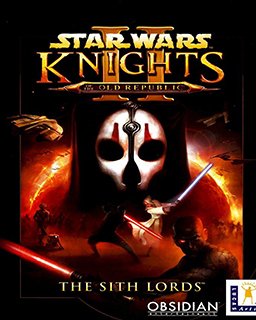 STAR WARS Knights of the Old Republic 2 The Sith Lords
Cena s DPH:
230 Kč

včetně DPH

Dostupnost:
Ihned
Koupí získáte:
3 body
Druh zboží:
Akční
Lokalizace:
EN
Platforma:
Steam
Hra je distribuována digitálně.
---
FOTOGALERIE:
STAR WARS Knights of the Old Republic 2 The Sith Lords
POPIS PRODUKTU:
STAR WARS Knights of the Old Republic 2 The Sith Lords
Pět let po událostech z úspěšné hry Star Wars: Knights of the Old Republic jsou rytíři Jedi na pokraji záhuby a Republice hrozí pod tlakem lordů ze Sithu zánik. Poslední nadějí Republiky zůstává tedy osamocený rytíř Jedi, snažící se znovu spojit s vesmírnou silou. Bude však muset čelit tomu nejtěžšímu rozhodnutí: následovat světlou stranu síly, nebo podlehnout její temné straně... Sith Lords je pokračováním hry Knights of the Old Republic. Ta získala více než 35 ocenění hry roku. Druhý díl se odehrává přibližně 4000 let před událostmi z filmu Star Wars Episode I. Čekají vás nová kouzla síly, zbraně, lokace, postavy a třídy. Hned na začátku si budete moci zvolit jednu ze tří tříd Jedi, přičemž každá má přístup ke svým unikátním dovednostem. Na základě vašeho jednání během hry se vaše postava bude přiklánět ke světlé či temné straně síly. Rozhodnutí, jež učiníte, neovlivňují pouze vaši postavu, nýbrž i členy vaší družiny a ty, na něž narazíte během svého putování. Kontinuitu příběhu zajišťuje zapojení některých významných postav z prvního dílu hry.
VIDEO:
STAR WARS Knights of the Old Republic 2 The Sith Lords
SOUVISEJÍCÍ ZBOŽÍ:
STAR WARS Knights of the Old Republic 2 The Sith Lords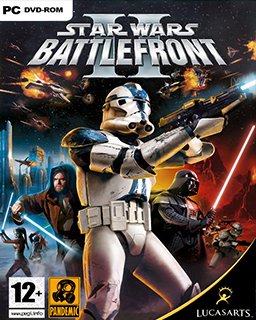 STAR WARS Battlefront 2
155 Kč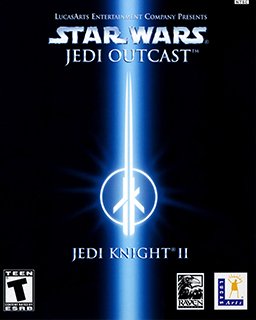 STAR WARS Jedi Knight 2 Jedi Outcast
138 Kč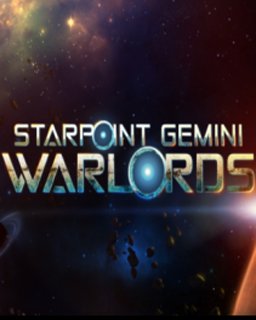 Starpoint Gemini Warlords
345 Kč
---