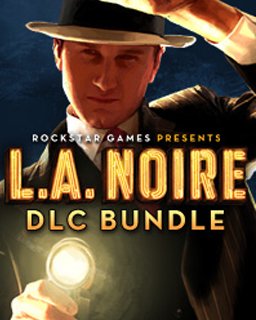 L.A. Noire DLC Bundle
Cena s DPH:
119 Kč

včetně DPH

Dostupnost:
Ihned
Koupí získáte:
2 body
Druh zboží:
Dobrodružné
Lokalizace:
EN
Platforma:
Steam
Hra je distribuována digitálně.
---
FOTOGALERIE:
L.A. Noire DLC Bundle
POPIS PRODUKTU:
L.A. Noire DLC Bundle
L.A. Noire DLC Bundle vám dá přístup k následujícímu stahovatelnému obsahu pro L.A. Noire:



The Broderick Detective Suit

Cole Phelpsovi vylešuje jeho schopnosti v pěstních soubojích a v odrážení útoků. V průběhu L.A. Noire, se Phelps nevyhnuteně setká s podezřelými, kteří budou klást odpor při zatýkání. V těchto situacích můžou přijít na řadu Phelpsovi dovednosti v pěstních soubojích a Broderickův oblek, který právě tyto schopnosti vylepšuje, může pomoct Coleovi získat převahu.



The Sharpshooter Detective Suit

Vylepší vaši přesnost s puškami a pistolemi. Nejhorším možným scénářem pro detektiva pracujícího na případu je, když pronásledování nebo konfrontace s podezřelým vyústí ve střelbu. V těchto přestřelkách zlepšuje Sharpshooter suit Coleovi přesnost míření.



The Badge Pursuit Challenge & Button Man Suit

V nádherně přepracovaném Los Angeles z roku 1947 je schovaných 20 policejních odznaků, které musíte najít a sebrat. Najděte jich všech 20, abyste odemkli tečkovaný Button Man Detective suit, který přidává munici navíc pro všechny zbraně. Každý odznak také dává 5 dalších XP, čímž pomáhá odemknout Intuition body - speciální měna, která může být využita, aby detektivovi Coleovi Phelpsovi umožnila použít intuici, když ji nejvíc potřebuje.



"The Naked City" Vice Case

Julia Randall, okouzlující mladá modelka, které leží svět u nohou, je nalezena mrtvá v její vlastní vaně. Pro oddělení vražd je učebnicový příklad sociální sebevraždy - fascinující život ošklivě skončil - ale koroner Malcolm Carruthers o tom přesvědčen není. Je tedy na detektivech Phelpsovi a Earlovi, aby prozkoumali místo činu a zjstili, která z konkurentek slečny Randall vraždu spáchala.



"A Slip Of The Tongue" Traffic Case

Když podezřelý chycený za volantem ukradeného vozu tvrdí, že auto poctivě koupil, nedělá to na detektivy Phelpse and Bekowskyho žádný dojem. Jakmile se prokáže technickým průkazem a fakturou jako důkazem, oba zpozorní. Potom následuje vyšetřování, které odhalí zakoktávající se zloděje aut, prolhané obchodníky s auty a zločineckou síť roztaženou po celém Los Angeles a sahající až za hranice státu.



"Nicholson Electroplating" Arson Case

V 9.45 ráno otřese Los Angeles ohlužující exploze. Celé bloky domů jsou srovnány se zemí a kouř a popel zaplní vzduch. Detektivové Phelps a Biggs vyrážejí na místo bývalé továrny Nicholson Electroplating, aby našli hromady neodpovězených otázek. Co způsobilo výbuch? Na čem pracovali Nicholsonovi zaměstnanci? A kde jse hlavní chemik Dr. Harold McLellan a jeho záhadná asistentka?



"Reefer Madness" Vice Case

Narkotika dostaly tip od Freddieho Calhouna, narkomana, donašeče a zoufalce. Freddie vypadá, že tentokrát hraje poctivě, když se dělí o informace o marihuanové distribuční síti ve městě. Detektivové Phelps a Earle budou pátrat, ptát se a razit si cestu až k vrcholu celé sítě, a postupně pochopí, jak můžou podvodníci pašovat 25 kg drog všem přímo před očima.



"The Consuls Car" Traffic Case

V prašné postraní uličce stojí opuštěný nový lesklý model Packarda. Bez majitele, bez registrační značky, bez kol by mělo auto skončit na vrakovišti a celý případ by tak dospěl do slepé uličky. Ale detektivové mají jednu stopu - auto je registrované na Argentinský konzulát v Los Angeles. A taky je tu záhadný deník nalezený na místě činu...

Pro aktivaci je potřeba vlastnit základní hru L.A. Noire.


VIDEO:
L.A. Noire DLC Bundle
SOUVISEJÍCÍ ZBOŽÍ:
L.A. Noire DLC Bundle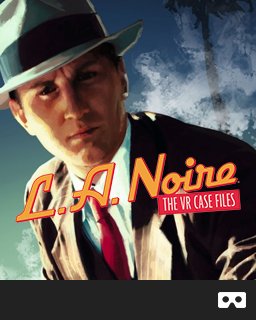 L.A. Noire The VR Case Files
552 Kč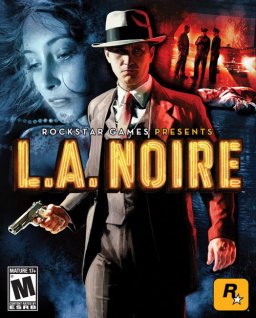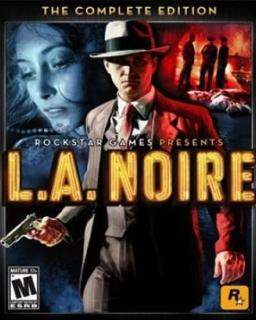 L.A. NOIRE Complete Edition
184 Kč
---