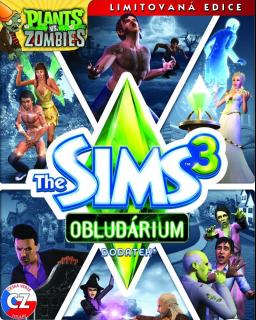 The Sims 3 Obludárium
Cena s DPH:
257 Kč

včetně DPH

Dostupnost:
Ihned
Koupí získáte:
3 body
Druh zboží:
Simulace
Lokalizace:
CZ
Platforma:
Origin
Hra je distribuována digitálně.
---
FOTOGALERIE:
The Sims 3 Obludárium
POPIS PRODUKTU:
The Sims 3 Obludárium
V dodatku The Sims 3 Obludárium si hráči mohou tvořit vlastní vlkodlaky, víly, čarodějnice a upíry přímo v editoru Vytvoř Simíka a upravovat si je do takových detailů jako délka vlkodlačí srsti či tvar vílích křídel.

U nadpřirozených Simíků se objeví nové schopnosti, vlastnosti, dovednosti a interakce, které obohacují hru – například víly a upíři pomaleji stárnou, čarodějnice mají magické schopnosti a vlkodlaci umí ovládat své zvířecí instinkty a kdykoli se proměnit. Kouzlením a vařením elixírů se mohou hráči zdokonalit v magii a poté v dobrém, či zlém ovlivňovat životy ostatních Simíků. Zejména rozličné lektvary mají širokou škálu účinků od přivození úspěchu v práci přes rychlou ztrátu hmotnosti až po proměnu v zombie. Zombifikační elixír promění nic netušící Simíky v belhající se monstra bažící po cizích mozcích, která způsobí ve městě zděšení a chaos. Hráči budou mít navíc možnost sdílet své lektvary s přáteli, kteří rovněž hrají The Sims 3.

Jak hráči postupně proniknou do nadpřirozeného a tajuplného prostředí nového města Moonlight Falls, objeví magické objekty a gotické dekorace, jako jsou např. knihovna ukrývající tajný vchod nebo kouzelné zrcadlo. Hráči mohou také zahájit nové pracovní kariéry záhadných věštců či alchymistů. A mezi tím vším se během lunárního cyklu budou dít podivuhodné věci, zjevovat tajemství a záhady, jež obrátí město vzhůru nohama.

Pro aktivaci je potřeba vlastnit základní hru The Sims 3.


VIDEO:
The Sims 3 Obludárium
SOUVISEJÍCÍ ZBOŽÍ:
The Sims 3 Obludárium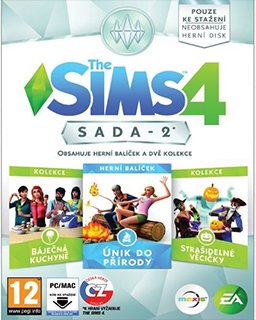 The Sims 4 Bundle Pack 2
552 Kč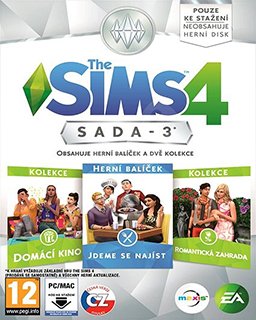 The Sims 4 Bundle Pack 3
552 Kč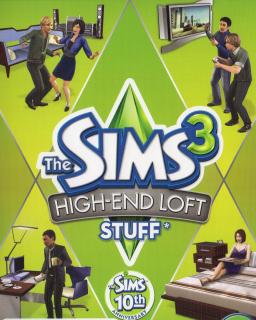 The Sims 3 Luxusní bydlení
165 Kč
---