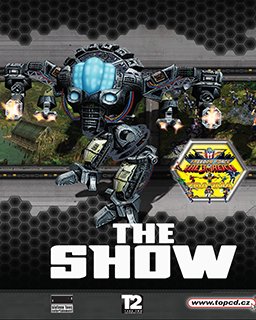 The Show
Cena s DPH:
92 Kč

včetně DPH

Dostupnost:
Ihned
Koupí získáte:
1 bod
Druh zboží:
Strategie
Lokalizace:
CZ
Platforma:
DigiTopCD
Hra je distribuována digitálně.
---
FOTOGALERIE:
The Show
POPIS PRODUKTU:
The Show
Jediná věc vydrží víc nez titanový pancíř. Lidská vůle...



2097 - Kalifornie se odtrhla od USA a její hlavou se stal magnát Lou Baxter. V jeho státě panuje krutý teror. Policejní složky řádí v ulicích a kdo se nepodřídí, skončí ve vězení. Odsouzenci bojují v bestiální Show postavenou na umělém ostrově. Na demoralizovanou hrstku Psanců si tam brousí zuby mašiny na zabíjení, žoldáci a robotické stvůry. Spojené státy však infiltrují mezi vězně svého agenta Franka Harrise. Psanci vyhlíží svou smrt, na jejich prohru se sází velké částky. Protože nikdo netuší, kdo je Frank Harris zač. Schyluje se k bitvě, která srazí pyšné mechanické válečníky na kolena. Existuje jediná věc, která vydrží víc, než titanový pancíř. Lidská vůle...



The Show nestaví na konceptu Warcraftu, kdy těžíte do omrzení zdroje, ale na principu obsazování tzv. opěrných bodů. Ty tvoří společnou propojenou síť a lze je obsazovat v určité posloupnosti, než dorazíte k základně nepřítele. Počet jednotek je omezený, a tak musíte zvážit, kam a kdy zaútočíte a jak rozdělíte své síly, abyste udrželi dobyté území. Nepřítel vám nic nedá zadarmo a pokud odhalí ve vaší obraně slabé místo, udeří na něj a připraví vás klidně o několik opěrných bodů najednou. Peklo dokáží napáchat neviditelné jednotky, které se při útoku nečekaně vynoří ze všech stran. Nenápadná, ale zajímavě udělaná sci-fi strategie.



- zajímavý děj, vedlejší úkoly během bitev, umělý ostrov s podzemními komplexy

- systém dobývání opěrných bodů, výstavba budov

- kladení min, neviditelné jednotky

- 15 mechů (velkých bitevních robotů)

- 21 lidských i robotických pěších jednotek

- nespočet futuristických zbraní, vylepšení a schopností

- pěchotní oddíly lze kdykoliv doplňovat do max. počtu členů

- výborný překlad a vtipný dabing (zejména TV spoty komentátorů Show)


VIDEO:
The Show
SOUVISEJÍCÍ ZBOŽÍ:
The Show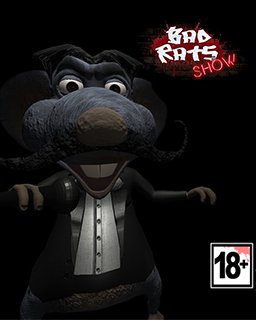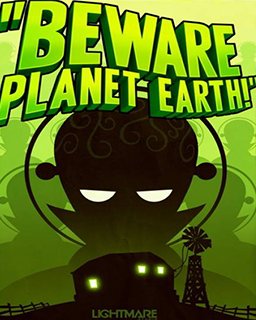 Beware Planet Earth!
138 Kč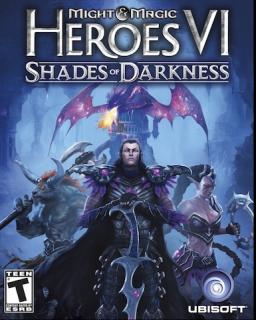 Might and Magic Heroes VI Shades of Darkness
322 Kč
---