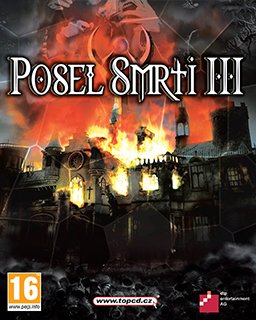 Posel Smrti 3
Cena s DPH:
92 Kč

včetně DPH

Dostupnost:
Ihned
Koupí získáte:
1 bod
Druh zboží:
Dobrodružné
Lokalizace:
CZ
Platforma:
DigiTopCD
Hra je distribuována digitálně.
---
FOTOGALERIE:
Posel Smrti 3
POPIS PRODUKTU:
Posel Smrti 3
Zlo z Willow Creek nezmizelo. Je zakořeněno hlouběji, než se zdá. Kdo ho chce vynést na světlo, musí se odvážit do temnoty...

Sotva sklidil Posel Smrti 2 úspěch u kritiky i na prodejních pultech, už se chystá jeho třetí pokračování. Děj začíná tam, kde skončil druhý díl. Darren se probouzí s náramky na rukách. Tváří se otupěle, nemá tušení, co se stalo, a to mu v očích policie jen přitěžuje. Výslech svědků připomene události druhého dílu a spojitost Darrena s rodem Gordonů.

Zdá se, že policie svého vraha dopadla, ale co to - po třech týdnech vazby vyvádějí Darrena na svobodu. Někdo neznámý zaplatil kauci, jenže kdo a proč? A proč Darren po tři týdny téměř nezamhouřil oka, jak ho pronásledovaly noční můry a děsivě reálné vize vražd. Co mu zůstalo zatajeno z jeho minulosti? Co to opravdu viděl černýma očima ve svých nočních můrách? Jaké temné síly slídí za spletitým závojem hádanek a tajemství kolem jistých osob? Odpověď na všechny otázky se skrývá v šesti kapitolách této hry. Neočekávej, že to za tebe vyřeší policie. Musíš to dokázat ty sám!

•důmyslný strhující příběh rozplétající nitky Posla Smrti 2

•dvě hratelné postavy

•návrat hlavních postav z Posla 2 (Lady Victoria, Murray, Boby) i Posla 1 (hrobník, otec Froderick)

•znovu na vás dýchne ponurá atmosféra Willow Creek a jejího okolí

•ještě lepší grafika prostředí než ve druhém díle

Druhý díl byl jen začátek. Darrenův příběh se rozehrává do nevídaných obrátek...

Český dabing:

•V hlavní roli Darrena Michaelse se vrátí David Prachař

•TopCD navázalo spolupráci se Zdeňkem Houbem, režisérem velmi kvalitního dabingu u prvního dílu Posla Smrti. Natáčení dabingu tak zřejmě proběhne v jeho režii. Věříme, že tím kvalitu dabingu posuneme výše než u druhého dílu.


VIDEO:
Posel Smrti 3
SOUVISEJÍCÍ ZBOŽÍ:
Posel Smrti 3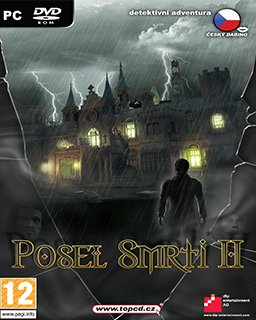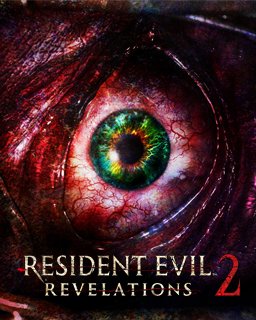 Resident Evil Revelations 2 Box Set
146 Kč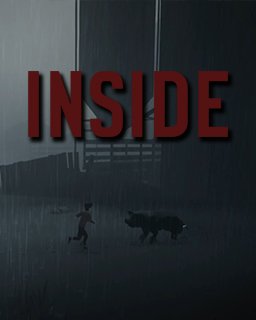 ---