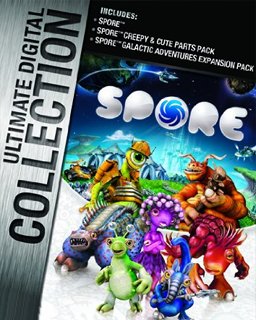 SPORE Complete Pack
Cena s DPH:
395 Kč

včetně DPH

Dostupnost:
Ihned
Koupí získáte:
4 bodů
Druh zboží:
Simulace
Lokalizace:
CZ
Platforma:
Origin
Hra je distribuována digitálně.
---
FOTOGALERIE:
SPORE Complete Pack
POPIS PRODUKTU:
SPORE Complete Pack
SPORE Complete Pack obsahuje:
SPORE
SPORE Galactic Adventures
SPORE Creepy and Cute Parts Pack
Projekt od tvůrce The Sims Will Wrighta, jež vám umožní vytvořit vlastní svět od jednobuněčných organismů, přes kmenová společenství a následná města vaší civilizace až po osidlování vesmíru. V podobě Spore se hráčům do ruky dostane jejich vlastní vesmír v jediné krabici. Mohou tvořit a rozvíjet život, zakládat kmeny, budovat civilizace, projektovat celé nové světy a zkoumat ty, které zformovali ostatní hráči. Kromě hry samotné dostanou k dispozici širokou škálu výkonných nástrojů, jimiž mohou upravovat téměř každý prvek jejich světa: organismy, dopravní prostředky, budovy a dokonce i neidentifikovatelné létající objekty. Své kreace pak mají možnost plynule sdílet ve vlastním prostoru nebo jít a objevovat nové nekonečné galaxie dalších hráčů. Spore se skládá z pěti fází, které přinášejí různé výzvy a cíle. Můžete si zvolit, že začnete ve fázi buňky a budete živit jeden živočišný druh od jeho primitivních počátků ve vodním prostředí až po přerod ve vnímavého tvora. Anebo se rozhodnete pro start budováním kmenů a civilizací na několika planetách. Je jen na vás, co provedete s vlastním vesmírem.
VIDEO:
SPORE Complete Pack
SOUVISEJÍCÍ ZBOŽÍ:
SPORE Complete Pack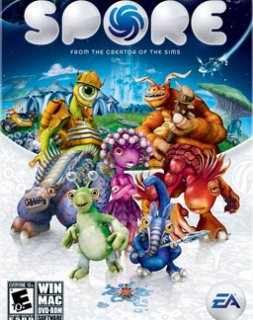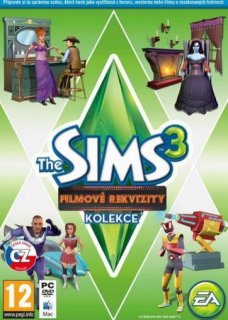 The Sims 3 Filmové Rekvizity
128 Kč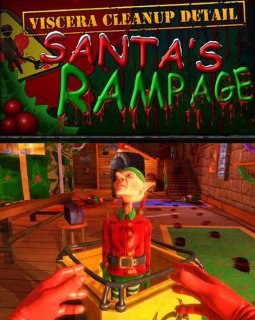 Viscera Cleanup Detail Santas Rampage
92 Kč
---