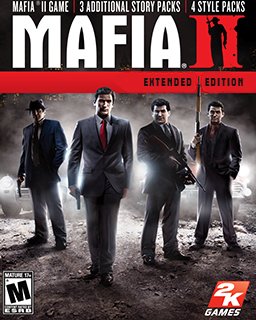 Mafia 2 Special Extended Edition
Cena s DPH:
414 Kč

včetně DPH

Dostupnost:
Ihned
Koupí získáte:
5 bodů
Druh zboží:
Akční
Lokalizace:
CZ
Platforma:
Steam
Hra je distribuována digitálně.
---
FOTOGALERIE:
Mafia 2 Special Extended Edition
POPIS PRODUKTU:
Mafia 2 Special Extended Edition
Dramatický příběh s celou řadou výrazných postav a dramatických situací.

Bohatý arzenál zbraní, který hráči využijí v akčních přestřelkách.

Jedinečné honičky v celé řadě historických vozů.

Skvělé grafické zpracování hry.

Speciální rozšířená edice Mafie II se skládá ze základní hry a všech oficiálních DLC rozšíření: Betrayal of Jimmy, Jimmy's Vendetta a Joe's Adventures. V balení navíc naleznete i čtyři tématické balíčky Vegas, Renegade, Greaser a War Hero!

Herní rrozšíření

The Betrayal of Jimmy: Rozšíření The Betrayal of Jimmy je takřka arkádovým pojetím zážitku, který Mafie II nabízí. Tým převzal ty nejzábavnější prvky ze hry: střelbu, jízdu, loupení apod. v otevřeném světě, a proměnil je v bodově hodnocené řádění. Když se Jimmy stane obětí podrazu a netuší, co se děje, začne přijímat úkoly od různých kriminálních rodin ve snaze odhalit pravdu. Setkáte se zde s několika novými rodinami, ovšem některé z postav se vyskytují ve více příběhových liniích, včetně hlavního protagonisty – nádherného města Empire Bay. Díky 25 rozmanitým misím slibuje The Betrayal of Jimmy vydatné rozšíření herního zážitku.

Jimmy's Vendetta: V doplňku Jimmy's Vendetta se znovu potkáváme s rázným surovcem Jimmym, který se právě nachází ve vězení. Strávil zde posledních 15 let, neboť byl během jednoho svého kontraktu zrazen zaměstnavatelem. Jimmymu se podaří využít vězeňské vzpoury a uniknout v bedně s prádlem. Když se dostane zpět do Empire Bay, začne pracovat na plánu pomstít se dvěma vůdcům mafiánských rodin, které viní ze zrady. Chce, aby jejich impéria padla!

Joe's Adventures: V doplňku Joe's Adventures může hráč převzít roli Joea Barbara – Vitova přítele. Joe znal Vita od útlého dětství a jejich vztah neměl chybu, než byl ovšem Vito poslán do vězení. Toto rozšíření nabízí odpověď na otázku, co se dělo v Empire Bay, zatímco se Vito nacházel za mřížemi. Hráč se navíc nedozví jen o tom, co Joe dělal během Vitových "ztracených let", ale odkryje také některá tajemství spojená se Scalettovým odsouzením.
VIDEO:
Mafia 2 Special Extended Edition
SOUVISEJÍCÍ ZBOŽÍ:
Mafia 2 Special Extended Edition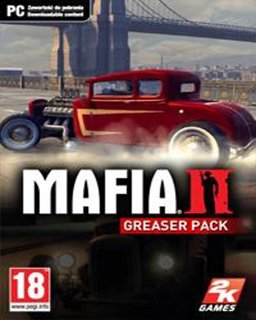 Mafia 2 DLC Pack Greaser
73 Kč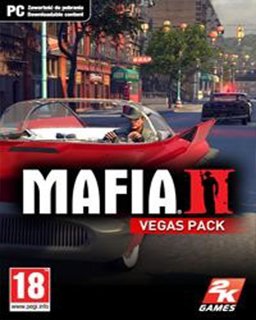 Mafia 2 DLC Pack Vegas
73 Kč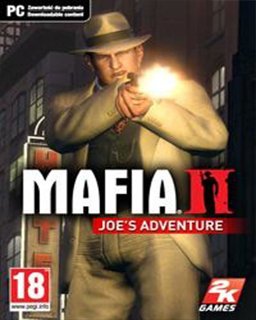 Mafia 2 DLC Pack Joes Adventures
91 Kč
---