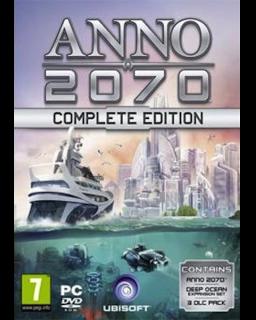 Anno 2070 Complete
Cena s DPH:
227 Kč

včetně DPH

Dostupnost:
Ihned
Koupí získáte:
3 body
Druh zboží:
Simulace
Lokalizace:
EN
Platforma:
UPlay
Hra je distribuována digitálně.
---
FOTOGALERIE:
Anno 2070 Complete
POPIS PRODUKTU:
Anno 2070 Complete
Anno 2070 Kompletní edice obsahuje: Anno 2070 základní hru Anno 2070 Deep Ocean DLC Anno 2070 The Eden Project DLC Anno 2070 The Financial Crisis DLC Anno 2070 The Nordamark Conflict DLC Anno 2070 nese označení City-building a Real-time strategie, vytvářena ve spolupráci Related Designs a Ubisoft Blue Byte. Přivádí nás na práh samotné budoucnosti, kdy dochází k výrazným změnám klimatu. Lidstvo se ocitlo na pomezí a je nuceno přizpůsobovat se zvýšování hladiny moří.

Celkový rozvoj přináší nové technologie a zároveň představuje velkou výzvu. Hra nám nabízí možnost stát se tvůrcem budoucnosti a vytvořit svět zítřka. Nalezneme zde četné nové herní prvky a architektonické objevy. Navíc budeme moci vytvořit masivní města, která ještě nikdy nebyla viděna v předchozích hrách Anno. Naše rozhodnutí budou mít dopad na životní prostředí, architektonický vzhled i potřeby obyvatel, což umožní lépe pochopit dopad jednotlivých rozhodnutí a přístupů k řízení světových zdrojů. Budeme moci vybírat mezi dvěma frakcemi: mezi průmyslovou Tycoon a ekologicky šetrným směrem Ecos. Bohaté a různorodé variace hry, pohledná grafika a multiplayer - to jsou určitě důvody proč začít o této budovatelské strategii uvažovat.


VIDEO:
Anno 2070 Complete
SOUVISEJÍCÍ ZBOŽÍ:
Anno 2070 Complete
Anno 2205 Season pass
276 Kč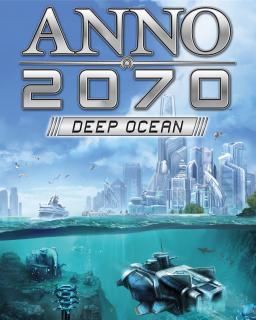 Anno 2070 Deep Ocean
155 Kč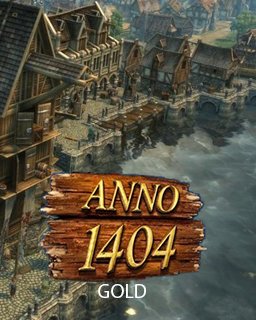 ---