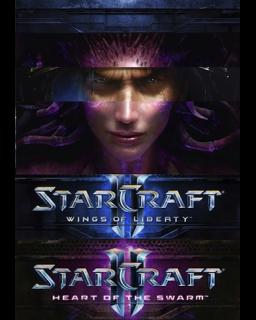 Starcraft 2 WOL + HOTS
Cena s DPH:
534 Kč

včetně DPH

Dostupnost:
Do 24 h
Koupí získáte:
6 bodů
Druh zboží:
Simulace
Lokalizace:
EN
Platforma:
Battle-Net
Hra je distribuována digitálně.
---
FOTOGALERIE:
Starcraft 2 WOL + HOTS
POPIS PRODUKTU:
Starcraft 2 WOL + HOTS
Zvýhodněný balíček pro Starcraft 2.

Obsahuje základní hru Starcraft 2 Wing of Liberty + První datadisk Starcraft 2 Heart of the Swarm.



•Starcraft 2 Wings of Liberty: Pc hra Starcraft II pokračuje v epickém příběhu Protossů, Teranů a Zergů. Tyto tři odlišné a mocné rasy se ještě jednou střetnou ve svižné real-time strategii vycházející z legendárního prvního dílu pc hry Starcraft. Legie veteránů, vylepšené a zcela nové druhy jednotek budou bojovat napříč celou galaxií a snažit se vyhubit jeden druh druhý. Za koho budete bojovat vy? Druhý díl navazuje přesně na konec datadisku prvního dílu Starcraft: Brood War skončil, představí Starcraft II, v chytlavém sci-fi příběhu plného dobrodružství a intrik, nové hrdiny i důvěrně známé tváře. Navíc Blizzard znovu nabízí bezpříkladné online hraní skrz Battle.net s několika vylepšeními a novými možnostmi, které dělají z pc hry Starcraft II ultimátní sci-fi real-time strategii.

•Starcraft 2 Heart of the Swarm: Queen of Blades je definitivně pryč. Na planetě Char využil Jim Raynor sílu starověkého artefaktu Xel`Naga v zoufalé snaze zastavit zergský Roj v překročení Koprulu sektoru. Artefakt tak vrátil Sarah Kerriganovou do její lidské podoby a zabránil masakru. Zdá se, že bez královny Roj nedokáže být sjednocen. Jedna z největších hrozeb galaxie je neutralizována ... nebo to tak alespoň vypadá. Sarah je tedy na svobodě. Ale i bez schopností a rozkazů Queen of Blades je síla Roje úctyhodná. Mocného nepřítele není radno brát na lehkou váhu. Artefakt sice vysvobodil mysl Kerriganové, ale ona se přesto vydává hledat zergská vajíčka roztroušená po Koprulu sektoru. A Jim Raynor? Sleduje její pachtění za pomstou. Tato transformace dala Sarah úplně nový smysl.


VIDEO:
Starcraft 2 WOL + HOTS
SOUVISEJÍCÍ ZBOŽÍ:
Starcraft 2 WOL + HOTS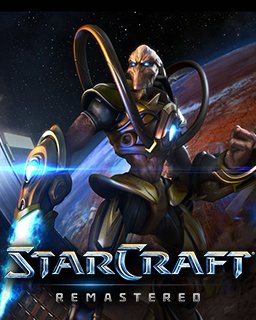 StarCraft Remastered
552 Kč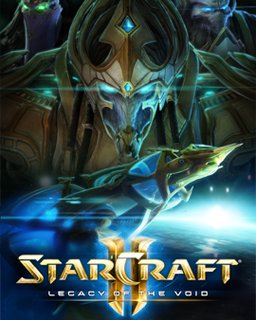 StarCraft 2 Legacy of the Void
487 Kč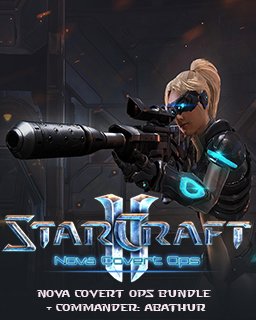 StarCraft 2 Nova Covert Ops bundle + Commander Abathur
644 Kč
---