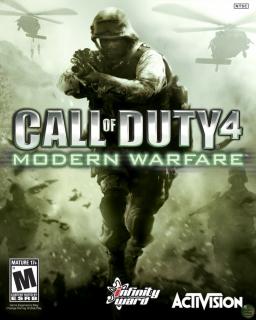 Call of Duty 4 Modern Warfare
Cena s DPH:
173 Kč

včetně DPH

Dostupnost:
Ihned
Koupí získáte:
2 body
Druh zboží:
Akční
Lokalizace:
EN
Platforma:
Retail
Hra je distribuována digitálně.
---
FOTOGALERIE:
Call of Duty 4 Modern Warfare
POPIS PRODUKTU:
Call of Duty 4 Modern Warfare
Pc hra Call of Duty 4: Modern Warfare je akční FPS thriller, který hráči do rukou vrazí poměrně bohatý arsenál nejmodernějších a nejsilnějších zbraní, s nimiž se pak bude pokoušet řešit celou řadu zapeklitých situací v bojových zónách po celém světě.
V průběhu hlavní kampaně se totiž hráč dostane do řady dramatických akčních momentů, na nichž je hra postavena. Zkrátka a dobře, to hlavní, oč se tvůrci z Infinity Ward snaží je, aby se hráč za žádných okolností nenudil, aby se neustále ocital v zajímavých a hlavně nových situacích. V jednu chvíli se tak z něj stane sniper v hluboko za nepřátelskou linií, pak bude podnikat frontální útok po slaněníz helikoptéry Blackhawk a dojde i na letecké útoky proti nepříteli tisíce metrů nad zemí.
Hlavní rysy pc hry Call of Duty 4: Modern Warfare:
masivní multiplayer vyvinutý na míru pro zkušené hráče i hráče, kteří hrají pc hry jen příležitostně
dynamické mise, plné dějových zvratů
neustále se měnící prostředí bojových misí (zima, horko, bitevní pole i stealth mise)
široký výběr arzenálu určenému k co nejeefektivnější likvidaci protivníka
pc hra od Infinity Ward, týmu, který to umí!
VIDEO:
Call of Duty 4 Modern Warfare
SOUVISEJÍCÍ ZBOŽÍ:
Call of Duty 4 Modern Warfare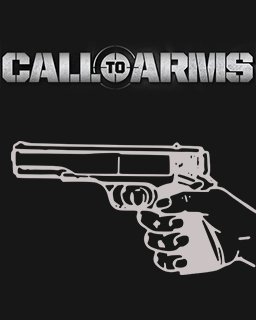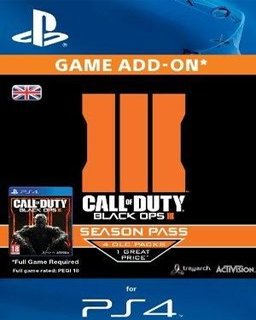 Call of Duty Black Ops 3 Season Pass
1 288 Kč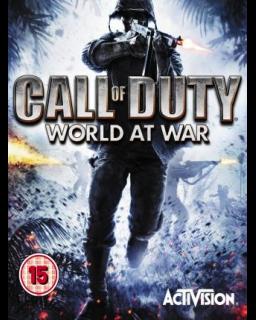 Call of Duty 5 World at War Steam
524 Kč
---