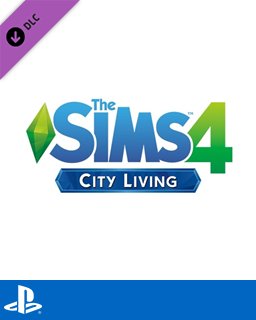 The Sims 4 Život ve městě
Cena s DPH:
1024 Kč

včetně DPH

Dostupnost:
Do 24 h
Koupí získáte:
11 bodů
Druh zboží:
Simulace
Lokalizace:
CZ
Platforma:
Playstation
Hra je distribuována digitálně.
---
FOTOGALERIE:
The Sims 4 Život ve městě
POPIS PRODUKTU:
The Sims 4 Život ve městě
Hra vyžaduje vlastnictví základní hry The Sims 4 v platformě PS 4! Klíč je možné použít pouze s českým (CZ) PlayStation Network účtem.
Vyrazte se Simíky do města a prozkoumejte všechno, co může nabídnout. Od rušných ulic, kde se pořád něco děje, až po jedinečné situace vzniklé díky bydlení v bytech.*
Splňte svým Simíkům sny v živém městě San Myshuno. Prozkoumejte nejrůznější sousedství a kulturní slavnosti, kde mohou vaši Simíci sledovat výstupy pouličních umělců, zúčastnit se soutěží a seznámit se s rozličnými Simíky. Najděte svým Simíkům první byt, ale připravte se na výzvy, které bydlení ve stísněných prostorách přináší. Z okouzlujícího, ale také poněkud stísněného prvního bytu se vypracujte až ke snovému střešnímu bytu. Pusťte se do nových městských kariér!
HLAVNÍ PRVKY A VLASTNOSTI
Prozkoumejte rušné město San Myshuno: Prozkoumejte hustě zalidněné město s nejrůznějšími jedinečnými sousedstvími. Tvořte (nebo ničte) nástěnné umění v umělecké čtvrti. Zazpívejte si do sytosti v novém karaoke baru v módní čtvrti. Zahrajte si basketbal na hřišti ve čtvrti trhovců s kořením. Sezvěte kamarády a po dlouhém pracovním dni v kanceláři v centru si zahrajte videohry.
Užívejte si oblíbené kulturní slavnosti: Vezměte své Simíky na nejrůznější festivaly po celém městě a kulturně je obohaťte. Čekají na ně pouliční umělci, různé soutěže a Simíci z nejrůznějších oborů. Vyrazte na slavnosti koření, zúčastněte se kari výzvy a staňte se mistry koření. Vyrazte na slavnosti lásky a užijte si žhavé rande s ohňostrojem. Přivydělejte si prodejem výrobků svých Simíků na bleším trhu.
Zabydlete se v bytech a sbližte se se svými sousedy: Jelikož tu žije velká spousta Simíků na velmi omezeném prostoru, je jasné, že se tu budou odehrávat nejrůznější situace a vzniknou rozličné vztahy mezi sousedy. Možná si Simíci najdou nového nejlepšího kamaráda nebo lásku a pak začnou přemýšlet, jestli si zaslouží klíče od jejich bytu. Také se budete muset rozhodnout, jak se vyrovnáte s nočními večírky s hlasitou hudbou. Budete je chtít rozpustit, nebo se k nim přidáte?
Vypracujte se od malého bytečku až k střešnímu apartmánu: Vyberte si byt, který vám bude vyhovovat. Každý má jedinečné vlastnosti, které obohatí hraní vašich Simíků. První byt bude mít jistě své kouzlo, ale také dost možná šváby, netěsnící trubky nebo problémy s elektřinou. Ale nezapomínejte, že každý sen se může splnit, takže Simíci se mohou propracovat až k bydlení ve střešním bytě v mrakodrapu, který má nádherný výhled… a mluvící toaletu!
Vydejte se na novou kariérní dráhu v metropoli: Vyjděte se Simíky do ulic a pusťte se do nové práce! Pronášejte plamenné proslovy pro dobrou věc v roli politiků nebo ukažte celému světu svůj vybraný vkus jako kritici jídla nebo umění. Inspirujte zástupy Simíků a získejte si fanoušky na sociálních sítích.
VIDEO:
The Sims 4 Život ve městě
SOUVISEJÍCÍ ZBOŽÍ:
The Sims 4 Život ve městě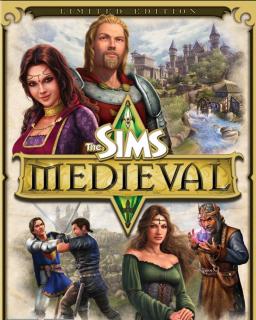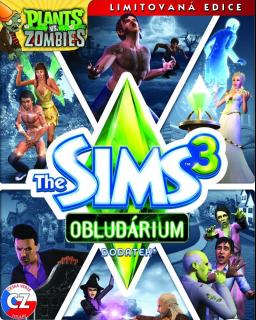 The Sims 3 Obludárium
184 Kč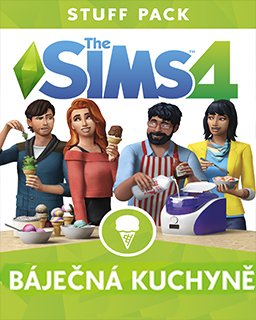 The Sims 4 Báječná kuchyně
303 Kč
---