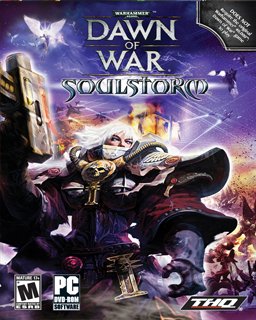 Warhammer 40,000 Dawn of War Soulstorm
Cena s DPH:
303 Kč

včetně DPH

Dostupnost:
Ihned
Koupí získáte:
4 bodů
Druh zboží:
Strategie
Lokalizace:
EN
Platforma:
Steam
Hra je distribuována digitálně.
---
FOTOGALERIE:
Warhammer 40,000 Dawn of War Soulstorm
POPIS PRODUKTU:
Warhammer 40,000 Dawn of War Soulstorm
Warhammer 40,000: Dawn of War - Soulstorm je třetím a posledním datadiskem pro oceňovanou RTS redefinující svůj žánr - Dawn of War. V Soulstormu se představují dvě nové armády, čímž se zvyšuje počet hratelných armád na nevídaných devět, a současně přibývají další jednotky všem existujícím frakcím. Revoluční systém hraní, který byl představen v Dark Crusade se dále rozšiřuje až na meziplanetární úroveň a umožňuje tak hráčům vést bitvy napříč hvězdnými systémy.
Dvě nové armády: Dvě nové armády otevírají ohromné množství strategických a příběhových možností. Tyto dvě frakce, rozšiřující celkový počet dostupných armád v Dawn of War na devět, vstupují do bitvy s novou surovinou vyráběnou z duší věřících a hříšníků.
Sisters of Battle: Militantní komora Císařovy svaté inkvizice. Disponují sice jen omezeným počtem členů, ale jsou překvapivě mocné a jsou jediné, kdo se může srovnávat se Space Marines, pokud jde o hrdinství v boji. S nabídkou jednotek táhnoucí se od Sisters Repentia s jejich nebezpečnými ceremoniálními noži až po respekt vzbuzující Penitent Engine, Sisters of Battle jsou ty, kterých byste se měli bát.
Dark Eldar: Tito zvrácení a prohnilí příbuzní Eldarů jsou děsiví nájezdníci ze vzdálených míst Webway a obává se jich a nenávidí je úplně každý. Jejich neuvěřitelná rychlost a jistota v boji na blízko a schopnost omráčit a otrávit jednotky jim umožňuje bleskově zasáhnout protivníka a zmizet dřív, než dorazí posily.
Nové vzdušné jednotky: Strategické bojiště 41. tisíciletí se rozšižuje o úplně novou dimezi díky tom, že každé z armád přibyly nové vzdušné jednotky, které budou rozsévat smrt z nebes.
Brutální nadvláda: Herní mapa představená v Dark Crusade se rozšiřuje až na meziplanetární úroveň, takže teď povedete válku v celých slunečních soustavách. Osvobozujte, zotročujte nebo ničte celé světy při vašem válečném tažení po celé galaxii. Hráči se teď budou snažit dobývat celé sluneční systémy s více planetami a měsíci - dohromady je k dispozici 34 map.
Rozšířené vylepšování: Jak bude váš hrdina nabírat na síle, vylepšete si ho novými zbraněmi, předměty a dovednostmi a přizpůsobte si ho insigniemi, barvami, vlajkami a jmény vaší armády. Na své cestě za ultimátním vítězstvím v online režimu získávejte a odemykejte achievementy a medaile.
Jedná se o samostatně hratelný datadisk. Není vyžadována základní hra Warhammer 40,000: Dawn of War v platformě Steam.
VIDEO:
Warhammer 40,000 Dawn of War Soulstorm
SOUVISEJÍCÍ ZBOŽÍ:
Warhammer 40,000 Dawn of War Soulstorm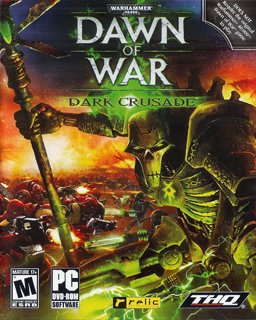 Warhammer 40,000 Dawn of War Dark Crusade
303 Kč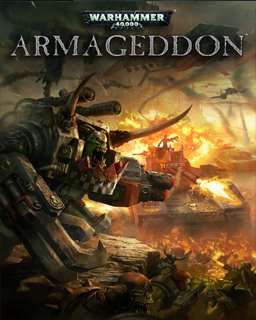 Warhammer 40,000 Armageddon
460 Kč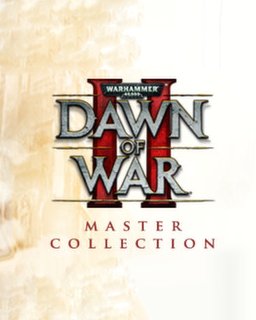 Warhammer 40 000 Dawn of War II Master Collection
276 Kč
---