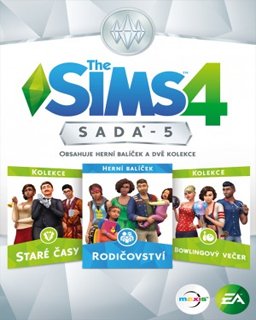 The Sims 4 Bundle Pack 5
Cena s DPH:
547 Kč

včetně DPH

Dostupnost:
Ihned
Koupí získáte:
6 bodů
Druh zboží:
Rodinné
Lokalizace:
CZ
Platforma:
Origin
Hra je distribuována digitálně.
---
FOTOGALERIE:
The Sims 4 Bundle Pack 5
POPIS PRODUKTU:
The Sims 4 Bundle Pack 5
K hraní je vyžadována základní hra The Sims 4 v platformě Origin!
Balení obsahuje:
herní balíček The Sims 4: Rodičovství
kolekci The Sims 4: Staré časy
kolekci The Sims 4: Bowlingový večer
Páta sada The Sims 4 obsahuje herní balíček a dvě kolekce! Vychovávejte své děti, najměte si svého majordoma a vydejte se na bowlingový večer.
Herní balíček Rodičovství
Herní balíček The Sims 4 Rodičovství přidává několik významných funkcí, které změní každodenní simíkovský život. Simíkovské ratolesti budou ještě méně vychované než dřív a rebelující teenageři a batolata to dají sežrat svým sourozencům. Ale žádné obavy! Nová dovednost rodičovství umožní dospělým všechny tyto problémy napravit.
Kolekce Staré časy
V tomto balíčku najdete opravdu parádní obsah, který promění domovy vašich Simíků v bydlení jako vystřižené ze zlaté éry Hollywoodu. U nového toaletního stolku si Simíci mohou vyladit make-up a zkrášlit se, aniž byste museli přejít do režimu Vytvořit Simíka. U toaletního stolku se zabaví i děti, i když u toho bude i nemalý nepořádek. Jakmile budou Simíci načančaní, mohou si dát něco dobrého k pití z klasického glóbusového baru Monte Vista z 16. století.
Kolekce Bowlingový večer
Jsou vaši Simíci natěšení na nový koníček? Dobře, tak je nechte vyzkoušet bowling! S kolekcí The Sims™ 4 Bowlingový večer si vaši Simíci mohou užít pohodový večer strávený s kamarády, navázat kontakt na žhavém rande nebo sdílet zábavu s celou rodinou. A i když zbohatlíci si nejspíš pořídí dráhu nebo dvě domů, obyčejní Simíci budou potřebovat veřejnou hernu, kam si půjdou zahrát. Podnik Zaprášená koule z Lázeňské Oázy je připravený na umístění do vašeho světa. Případně si můžete v bowlingovou hernu proměnit libovolný bar, noční klub nebo koktejlový bar.
VIDEO:
The Sims 4 Bundle Pack 5
SOUVISEJÍCÍ ZBOŽÍ:
The Sims 4 Bundle Pack 5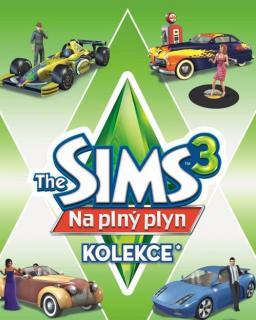 The Sims 3 Na plný plyn
137 Kč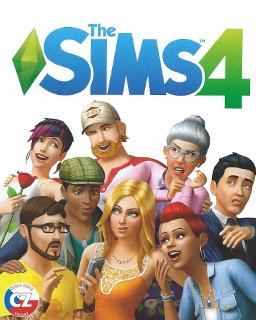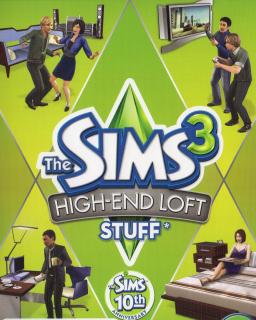 The Sims 3 Luxusní bydlení
165 Kč
---