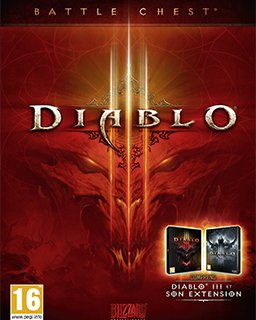 Diablo 3 Battle Chest
Cena s DPH:
598 Kč

včetně DPH

Dostupnost:
Ihned
Koupí získáte:
6 bodů
Druh zboží:
Akční
Lokalizace:
EN
Platforma:
Battle-Net
Hra je distribuována digitálně.
---
FOTOGALERIE:
Diablo 3 Battle Chest
POPIS PRODUKTU:
Diablo 3 Battle Chest
Diablo III: Battle Chest obsahuje základní hru DIABLO 3 a rozšíření REAPER OF SOULS . Povolejte kamarády a připravte se bránit říše smrtelníků v tomto společném balení legendárního akčního RPG a vynikajícího datadisku. Čekají vás stovky hodin hraní, klikání a bdění.

DIABLO III

Dvacet let uplynulo od událostí v Diablo II a jeho datadisku LoD. Mephisto, Diablo a Baal byli poraženi, ale zároveň byl rozmetán Worldstone, kámen a zároveň štít chránící obyvatele Sanctuary před nebezpečím z nebe i pekla. V Tristramu opět povstává zlo pekelné i nebeské, což pro hráče znamená práci. Nic převratného v koncepční rovině Diablo 3 nepřináší, je to akční RPG skrz na skrz, se spoustou odporných nepřátel, pěticí hratelných povolání a stylově zpracovaným fantasy světem, tak jak to umí pouze designéři z Blizzardu.

DIABLO III: REAPER OF SOULS

Porážka Diabla měla nastolit věk naděje, místo toho povstalo nové zlo, jehož záměry zatím halí závoj tajemství. Malthael, padlý archanděl vědění se v dodatku Reaper of Souls znovu vrací na scénu, nyní však jako anděl smrti, který se zmocnil černého kamene, v němž je ukryto Prvotní zlo. Rozšíření Reaper of Souls rozšiřuje příběh hry o nové 5. dějství s novými lokacemi, nepřáteli a poklady. Dále zvyšuje maximální dosažitelnou úroveň na 70 a společně s tím přináší postavám také nová kouzla a schopnosti. Ty budou hráči moci náležitě využít díky rozšíření možností tzv. end-game obsahu v podobě dvou nových módů: Loot Run a Nephalem Trial.
VIDEO:
Diablo 3 Battle Chest
SOUVISEJÍCÍ ZBOŽÍ:
Diablo 3 Battle Chest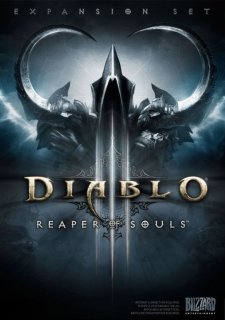 Diablo 3 Reaper of Souls
386 Kč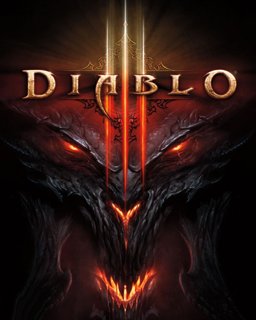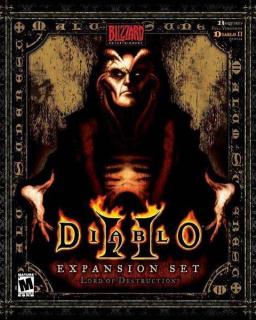 Diablo 2 + Diablo 2 Lord of Destruction
368 Kč
---