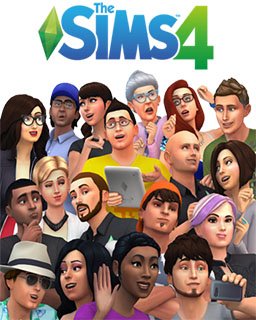 The Sims 4 ENG
Cena s DPH:
552 Kč

včetně DPH

Dostupnost:
Ihned
Koupí získáte:
6 bodů
Druh zboží:
Rodinné
Lokalizace:
EN
Platforma:
Origin
Hra je distribuována digitálně.
---
FOTOGALERIE:
The Sims 4 ENG
POPIS PRODUKTU:
The Sims 4 ENG
Tato verze hry obsahuje jen anglickou lokalizaci! Pokud hledáte verzi v českém jazyce, tak ji najdete zde: The Sims 4 česká verze


The Sims 4 je hrou z kategorie simulací života, která vám umožní hrát si se životem tak jako nikdy předtím. Vytvářejte nové inteligentní Simíky, kteří prožívají emoce. Každá jejich reakce má svůj důvod a vychází z aktuální situace a jejich emocionálního stavu. Hrajte si s úplně novými kreativními nástroji, se kterými je legrace a snadno se používají. Vytvořte své Simíky pomocí nástroje Vytvořit Simíka a postavte jedinečné domy prostřednictvím dotykového režimu výstavby místností. Ovládejte mysl, tělo i srdce svých Simíků při dynamickém a na emoce bohatém hraní, které probudí vaše příběhy k životu.
Noví simíci
Vytvořte a ovládejte inteligentnější a emocionálně bohatší simíky, k nimž si můžete vybudovat silnější pouto.
Intelekt
Vaši simové se pohybují a jednají mnohem přirozeněji, než dříve. Poznáte to na způsobu, jakým přistupují k denním povinnostem a dokonce i na pouhém způsobu chůze.Vyberte svým simům osobnost, aspiraci a prozkoumejte jejich životní cíle skrze jejich myšlenky, společenské schopnosti, kariéru a vzpomínky.
Emocionální hloubka
Simové vůbec poprvé cítí a vyjadřují emoce. Vaše postavy mohou zažít rozmanité emocionální stavy, které jsou vázány na ostatní simíky, akce, události, vzpomínky, či se jedná o reakci na zvolené oblečení a nábytek. Emoce vám dávají větší svobodu volby. S jejich pomocí budete tvořit bohatší příběhy s většími možnostmi.
Nové tvůrčí nástroje
Nástroje na tvorbu simíků a stavbu domů jsou lepší, intuitivnější a zábavnější než kdy dřív. Svou postavičku můžete vytvořit se sochařskou precizností. Stavba domu snů je nyní záležitostí několika tahů myší.
Barvitá sousedství
Vyberte svým simům pro život zajímavý pozemek, kde díky parádní grafice vynikne jejich nový domov.
Štědré odměny
Získejte nové předměty, oblečky a charakterové rysy splňováním událostí, objevováním sběratelských předmětů a odemykáním achievementů.
Sdílejte své výtvory
Sdílejte vaši domácnost s přáteli a komunitou fanoušků. Stahujte komunitní výtvory a získejte zcela nové možnosti realizace vašich tvůrčích fantazií.
VIDEO:
The Sims 4 ENG
SOUVISEJÍCÍ ZBOŽÍ:
The Sims 4 ENG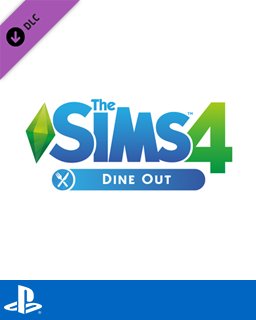 The Sims 4 Jdeme se najíst
533 Kč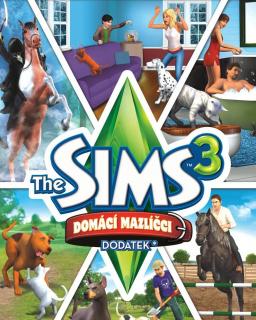 The Sims 3 Pets Domácí Mazlíčci
131 Kč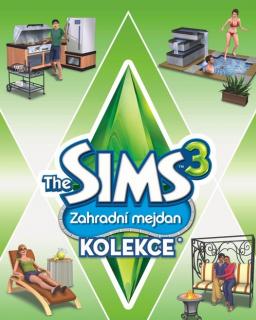 The Sims 3 Zahradní Mejdan
184 Kč
---