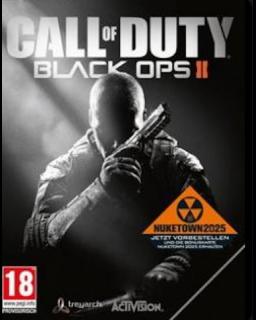 Call of Duty Black Ops 2 + Nuketown 2025
Cena s DPH:
368 Kč

včetně DPH

Dostupnost:
Do 24 h
Koupí získáte:
4 bodů
Druh zboží:
FPS
Lokalizace:
EN
Platforma:
Steam
Hra je distribuována digitálně.
---
FOTOGALERIE:
Call of Duty Black Ops 2 + Nuketown 2025
POPIS PRODUKTU:
Call of Duty Black Ops 2 + Nuketown 2025
***U této Verze je zapotřebí ruční změny na ENG jazyk, návod přiložen, hra je v základu v Polštině***

Call of Duty: Black Ops 2 od firmy Treyarch a Activision je druhým pokračování CoD série Black Ops a celkově již devátým dílem legendární akční série Call of Duty. Hru ohlásila firma Activision v dubnu 2012.

Hra je usazena do budoucnosti, konkrétně do roku 2025 a jak tvůrci tvrdí, bude se v mnohém odlišovat od toho, na co jsme v sérii Call of duty zvyklí. Počátky příběhu se datují sice už od 80. let, což představuje poměrně velké časové rozpětí, ale převážně půjde o reálie budoucnosti v návaznosti na pokračování původní Black Ops. Titul slibuje pestrou herní náplň, co se týče režimů i jednotlivých činností. Každou chvíli budeme dělat něco jiného: řídit vozidla, létat ve vzduchu nebo střílet ze stacionárního kulometu. A právě letecké pasáže by neměly být jen na efekt, ale měly by poskytovat plnohodnotný zážitek ve volném prostoru.


VIDEO:
Call of Duty Black Ops 2 + Nuketown 2025
SOUVISEJÍCÍ ZBOŽÍ:
Call of Duty Black Ops 2 + Nuketown 2025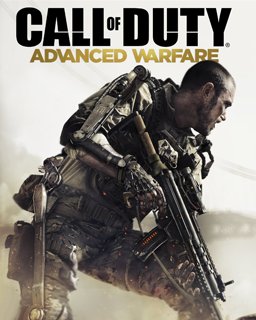 Call of Duty Advanced Warfare
257 Kč
Call of Juarez Gunslinger
211 Kč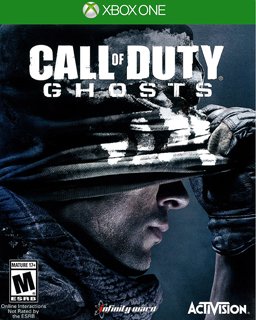 Call of Duty Ghosts Xbox One
460 Kč
---