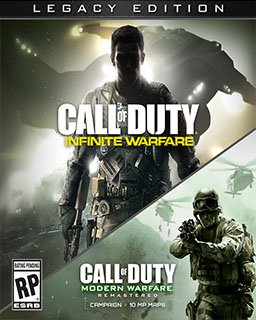 Call of Duty Infinite Warfare Legacy Edition
Cena s DPH:
551 Kč

včetně DPH

Dostupnost:
Ihned
Koupí získáte:
6 bodů
Druh zboží:
Akční
Lokalizace:
EN
Platforma:
Steam
Hra je distribuována digitálně.
---
FOTOGALERIE:
Call of Duty Infinite Warfare Legacy Edition
POPIS PRODUKTU:
Call of Duty Infinite Warfare Legacy Edition
LEGACY EDICE OBSAHUJE:

hru Call of Duty: Infinite Warfare

hru Call of Duty 4: Modern Warfare REMASTERED

Série Call of Duty míří tam, kam se doposud odvážila jen na pár chvil. Prožijte epické boje ve vesmírných stíhačkách, startujte z bitevních lodí a bojujte ve vzduchoprázdnu, zatímco na planetě Zemi pod vámi zuří největší konflikt budoucnosti.

MEZIPLANETÁRNÍ KONFLIKT

Jste kapitán Reyes, specialista s označením Tier 1, a musíte se postavit nepřátelům ze všech koutů naší sluneční soustavy. Bývalí kolonisté si totiž jednoho dne řekli dost, a vyhlásili válku pozemské federaci. Co za tímto konfliktem stojí? A kdo je v jeho čele?

POKLIDNÝ VESMÍR

Během obrovské kolonizace vesmíru začali národy vytvářet organizaci United Nation Space Alliance (UNSA), která měla za úkol udržovat vesmírné cestování a obchodování. Mírovým orgánem UNSA se stala odnož The Solar Alliance Treaty Organization (SATO), jenž se starala o bezpečnost. Po nečekaném útoku na velení UNSA musí Nick Reyes převzít kormidlo poslední zbývající válečné lodi Retribution a postavit se nepříteli. Loď bude plnit funkci centrálního střediska, kam se po každé misi budete vracet.

FANATICKÝ NEPŘÍTEL

Z UNSA se během války před lety odtrhla fašistická skupinka povstalců, kteří si začali říkat Settlement Defense Front (The Front, SetDef). Jde o brutální, militantní radikály, zocelené extrémním prostředím a životními podmínkami. Jejich vůdcem a vaším úhlavním nepřítelem je Salen Kotch, velitel obávané válečné lodi Olympus Mons.

VESMÍRNÉ SOUBOJE

Během příběhové kampaně budete pilotovat vaši vlastní útočnou vesmírnou stíhačku, lépe známou jako Jackal. Půjde o důležitou součást hry a Jackal se bude postupně vyvíjet, jak si jej budete vylepšovat.

ZOMBIE JSOU ZPÁTKY

Tradičně nechybí ani zombie část hry, která je opět v šíleném retro duchu. Zombies in Spaceland vás zavedou do zábavního parku 80. let s kompletní přehlídkou atrakcí. Nechybí arkádové hry, bláznivá horská dráha, disko koule, umělé rakety a spousta dalších. Klasickou co-op hratelnost pro čtyři hráče osvěží nové týmové mechaniky a také dobový soundtrack s největšími hity. Najdete tu i oblíbené šílené perky, power upy, brutální zbraně a shované easter eggy.
VIDEO:
Call of Duty Infinite Warfare Legacy Edition
SOUVISEJÍCÍ ZBOŽÍ:
Call of Duty Infinite Warfare Legacy Edition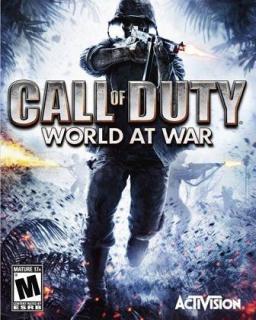 Call of Duty 5 World at War
183 Kč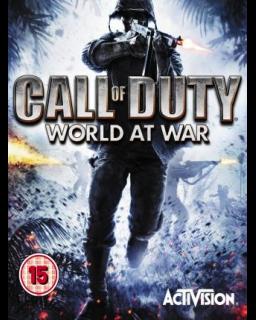 Call of Duty 5 World at War Steam
524 Kč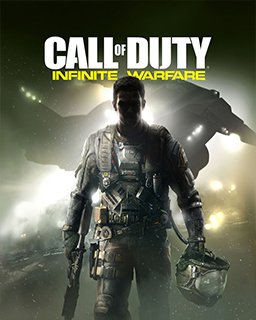 Call of Duty Infinite Warfare
219 Kč
---