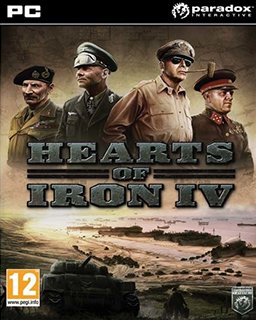 Hearts of Iron IV Cadet Edition
Cena s DPH:
368 Kč

včetně DPH

Dostupnost:
Ihned
Koupí získáte:
4 bodů
Druh zboží:
Strategie
Lokalizace:
EN
Platforma:
Steam
Hra je distribuována digitálně.
---
FOTOGALERIE:
Hearts of Iron IV Cadet Edition
POPIS PRODUKTU:
Hearts of Iron IV Cadet Edition
Vítězství máte jen ve svých rukou. Schopnost vést váš národ je vaší největší zbraní. Strategická hra Hearts of Iron IV vám umožní převzít kontrolu nad jakýmkoliv národem ve druhé světové válce.

TOTÁLNÍ STRATEGICKÁ VÁLKA

Válka se nevyhrává jen na zemi, moři a ve vzduchu, ale také v srdcích mnoha žen a mužů. Nechte za sebe bojovat ty nejlepší velitele ze druhé světové války za použití všech dobových prostředků, jako jsou tanky, letadla, lodě, zbraně a nově objevené zbraně hromadného ničení.

VYBERTE SI NÁROD

Vybírejte mezi těmi nejmocnějšími národy a malými státy, snažícími se uhasit válečné ohně. Zažijte druhou světovou válku se vším, co k ní patří, mimo jiného také díky proměnlivé roční době a počasí a samozřejmě i terénu. Sníh, bahno a bouře se mohou stát vaším silným spojencem nebo naopak nemilosrdným nepřítelem.

VYJEDNÁVAT NEBO BOJOVAT?

Těšit se můžete také na pokročilé politické a diplomatické systémy, profilové frakce a mnohem více. Objevte flexibilní technologický systém, kde všechny vaše majoritní schopnosti získávají svou vlastní identitu. Vytvářejte do detailů propracované historické tanky a letadla, provádějte výzkum a získávejte potřebné zkušenosti.

ONLINE BITVY

Bojujte se svými přáteli online díky kompetitivnímu a kooperativnímu multiplayeru pro až 32 hráčů.


VIDEO:
Hearts of Iron IV Cadet Edition
SOUVISEJÍCÍ ZBOŽÍ:
Hearts of Iron IV Cadet Edition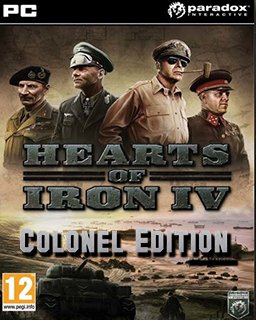 Hearts of Iron IV Colonel Edition
440 Kč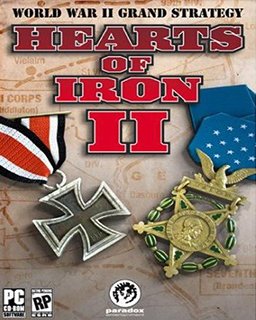 Hearts of Iron 2 Complete
147 Kč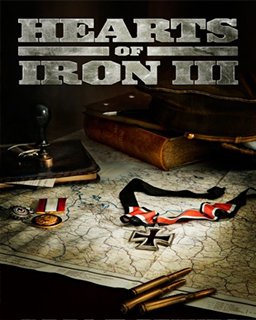 ---