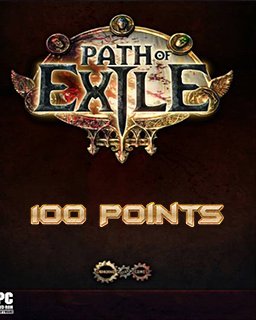 Path of Exile 100 Points
Cena s DPH:
322 Kč

včetně DPH

Dostupnost:
Do 24 h
Koupí získáte:
4 bodů
Druh zboží:
Akční
Lokalizace:
EN
Platforma:
Přímé stažení
Hra je distribuována digitálně.
---
FOTOGALERIE:
Path of Exile 100 Points
POPIS PRODUKTU:
Path of Exile 100 Points
Po zakoupení této položky dostanete 100 bodů do hry Path of Exile.

Path of exile points jsou perfektní způsob, jak si můžete přizpůsobit své postavy a nechat je vyniknout v davu. Všem ukážete jak úžasné vaše postavy jsou pomocí speciálních animací, speciálních efektů itemů, efektů vašich skillů nebo pomocí petů.

Path of exile points mohou být použity na nákup zboží z oficiálního obchodu hry, pro jejich využítí je potřeba učet hry The Path of Exile.

Path of Exile je zdarma ke hraní akční isometrické "hack and slash" online RPG zasazené do temného fantasy světa Wraeclast. Hráč se ujme jednoho z obyvatel země Oriath, jež byl za své činy poslán do vyhnanství. Pro postavu je na výběr mezi šesti třídami - duelista (duelist), čarodejnice (witch), hraničářka (ranger), templář (templar), nájezdník (marauder) a stín (shadow).

Všechny postavy sdílejí společný strom pasivních dovedností, přičemž pro každý z šesti charakterů je vždy prioritní jiná kombinace dvou ze tří základních atributů (síla, obratnost, inteligence), což ovlivňuje startovní pozici charakteru ve společném stromu dovedností. Hráč si může vybrat libovolnou cestu vývoje postavy, dokonce se lze napojit, skrze spletité cesty stromu dovedností, do pasivních skillů jiných povolání.

Kouzla a schopnosti postav jsou řešeny originálně pomocí drahokamů kouzel, které se vkládají do zbraní a brnění postavy a tím jí umožňují dané kouzlo využívat. Tudíž skutečná síla a magie pochází z magických artefaktů a jimi osazeného vybavení (zmíněný skill tree přidává jen pasivní dovednosti).

Ekonomika je řešena jiným způsobem, než je obvyklé. Ve hře se neobjevuje žádná forma platidla jako je zlato a podobně, ale celá podléhá směnnému obchodu. Přesněji řečeno obchodníci vyměňují přinesené věci za svitky k identifikaci, portálu a jiné věci, kterými je možné například změnit atributy vybavení a dále modifikovat zbraň, přesto v obchodu platí jistá pravidla a za určité specifické předměty jste odměňovány stejným "materiálem".
VIDEO:
Path of Exile 100 Points
SOUVISEJÍCÍ ZBOŽÍ:
Path of Exile 100 Points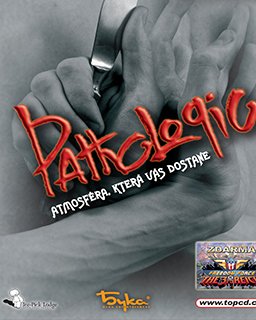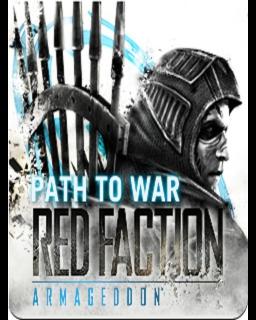 Red Faction Armageddon Path to War
82 Kč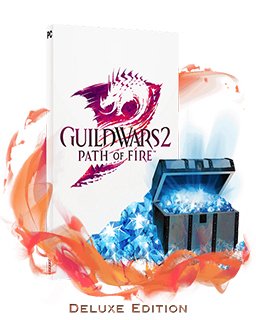 Guild Wars 2 Path of Fire Deluxe Edition
1 242 Kč
---