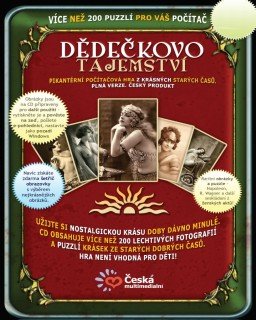 Dědečkovo tajemství
Cena s DPH:
92 Kč

včetně DPH

Dostupnost:
Ihned
Koupí získáte:
1 bod
Druh zboží:
Logické
Lokalizace:
CZ
Platforma:
Špidla Data Processing
Hra je distribuována digitálně.
---
FOTOGALERIE:
Dědečkovo tajemství
POPIS PRODUKTU:
Dědečkovo tajemství
Víte, co schovával dědeček před babičkou? Možná to byla právě jedna z oblíbených pohlednic z velkosvětského Paříže. Pikantní poselství doby, kdy světové oceány brázdil kapitán Nemo a jeho Nautilus, v loděnicích se chystali stavět mocný Titanik nebo kdy Švejk volal své slavné "Na Bělehrad!".
Dnes se někdy říká, že muži se červenali už při pohledu na obnažené dámské lýtko. Nechte si říct, jak to bylo doopravdy…
Připravili jsme pro Vás zábavný výlet do zašlého světa nestoudných kankánů a rozmařilého absinthu. Vydejte se tedy na okouzlující cestu časem a užijte si více než 200 puzzlí s nejkrásnějšími tématy ze starých fotografií. Dnes už jsou tyto odvážné krásné fotografie možná malinko naivní, o to však milejší a opravdovější. Pečlivě jsme pro Vás vybrali ty nejhezčí!
BONUS:
Navíc získáte zdarma šetřič obrazovky s výběrem nejkrásnějších obrázků.
Raritní obrázky a puzzle – Napoleon, Richard Wagner nebo dokonce samotná smrt – ale tentokráte seskládaní z nahých těl. Něco, co jinde neuvidíte!
Všechny obrázky jsou také na CD připraveny pro Vaše další použití – vytiskněte si je a pověste na zeď, pošlete jako překvapivou elektronickou pohlednici, nastavte si je jako hezké pozadí Windows nebo si z nich udělejte fotky ve vašem fotošopu.
Zkušební verze hry je
ZDE
Jedná se o plnou verzi se všemi funkcemi omezenou na půl hodiny hry.


VIDEO:
Dědečkovo tajemství
SOUVISEJÍCÍ ZBOŽÍ:
Dědečkovo tajemství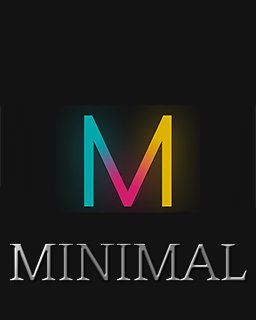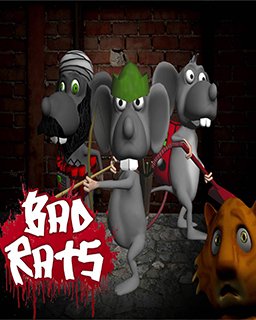 Bad Rats: the Rats Revenge
64 Kč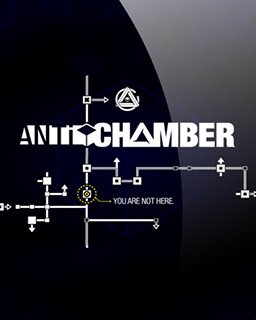 ---