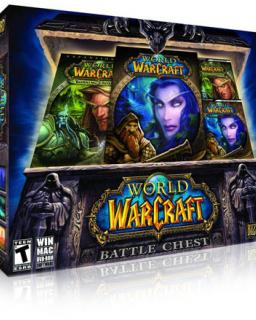 World of Warcraft Battlechest + 30 Dní
Cena s DPH:
337 Kč

včetně DPH

Dostupnost:
Ihned
Koupí získáte:
4 bodů
Druh zboží:
MMORPG
Lokalizace:
EN
Platforma:
Battle-Net
Hra je distribuována digitálně.
---
FOTOGALERIE:
World of Warcraft Battlechest + 30 Dní
POPIS PRODUKTU:
World of Warcraft Battlechest + 30 Dní
World of Warcraft Battlechest obsahuje:

Základní hru World of warcraft + 1 měsíc herního času + datadisk The Burning Crusade + datadisk Wrath of the Lich King + datadisk Cataclysm a + Mist of Pandaria a Warlords of Draenor.

Čtyři roky uplynuly od událostí Warcraft 3: Reign of Chaos a nejistota svírá zdecimovaný svět Azeroth.

A zatímco vítězné rasy se daly do znovubudování svých zruinovaných království, temné síly opět povstaly, aby znovu šířily mor a zkázu... Jako člen jedné z konfliktních ras máte jedinečnou příležitost prozkoumat svět Warcraftu, známý zatím jen ze se série vydařených real-time strategií, z úplně jiné perspektivy. Tentokrát nebudete jen nějaká vyšší síla, koordinující pohyb malých pěšáků. Tentokrát VY budete tím pěšákem a spolu s tisíci a tisíci dalšími hráči budete psát dějiny Azerothu. Tvůrci upustili od propracovaného soubojového systému a celou hru se snaží, jako vůbec první v oboru, směrovati spíše k příběhové části. Už teď na vás čekají stovky rozmanitých úkolů, které vás provedou po celém světě. Pomocí farmářům vše začíná a infiltrací do nepřátelských opevnění to končí. Ne, nekončí. Stále nové úkoly, nádherný svět Warcraftu, rozmanitá monstra, jedinečné lokace - to je World of Warcraft.

World of Warcraft: The Burning Crusade je skvělý datadisk k mnohokrát oceněné masivní multiplayerové RPG od Blizzardu. Známému hernímu světu dodává nový rozměr – obohacuje jej o nové rasy, země, bojiště, povolání, předměty a ještě mnohem víc.Od porážky Burning Legions u Mount Hyjal již uplynulo pár let a národy Azerothu se stále snaží vzpamatovat z utrpěných ran a příkoří. Hrdinové z hordy i aliance začali objevovat nové země. Prošli dokonce i temným portálem, který je zavedl do nových zemí za hranicemi známého světa. Najdou tu přátele, nebo nepřátele? Jaká nebezpečí a odměny tu na ně čekají? A co budou dělat, pokud zjistí, že domněle poražení démoni se vrátili a chtějí znovu obnovit své hrůzné tažení známé jako Burning Crusade? Těšit se můžete na např. zvýšení zkušenostního limitu až na úroveň 70, dvě nové rasy včetně magických krvavých elfů, nové počáteční zóny QuelThalas a další, celý nový kontinent Outland, kam se lze dostat temným portálem (Dark Portal), v Outland, v Azerothu i jinde spousta nových vysokoúrovňových dungeonů, v Outlandu nový způsob letecké přepravy, celou řadu nových a nebezpečných příšer včetně mocných bossů přímo v krajině, stovky nových úkolů,stovky nových předmětů, novou profesi: Jewelcrafting (vylepšování předmětů pomocí drahokamů), předměty vylepšené drahokamy (tzv. Socketed) a ještě mnohem, mnohem víc.

World of Warcraft: Wrath of the Lich King je druhý datadisk pro populární MMORPG hru World of Warcraft, jejíž příběh se točí okolo honby na Arthase Menethila a jeho nemrtvou armádu známou jako Scourge. Arthas totiž jako Lich King sedí na svém zmrzlém trůně v citadele Icecrown, brousí si svůj runový meč Frostmourne, vysílá armády nemrtvých do světa a sní o tom, jak všechno zničí, úplně všechno bude mrtvé a pak nemrtvé.


VIDEO:
World of Warcraft Battlechest + 30 Dní
SOUVISEJÍCÍ ZBOŽÍ:
World of Warcraft Battlechest + 30 Dní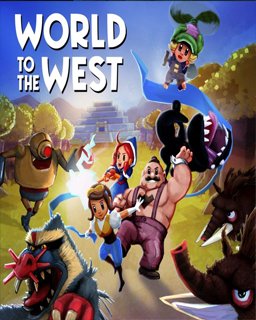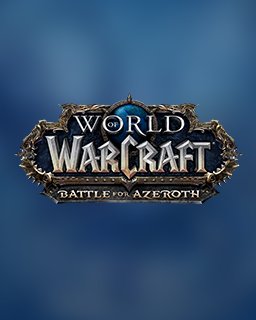 World of Warcraft Battle for Azeroth
1 103 Kč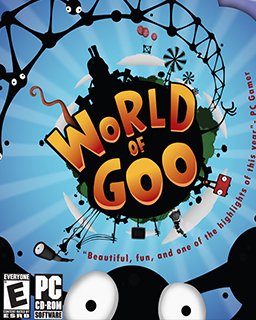 ---