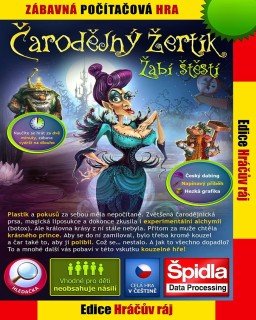 Čarodějný žertík Žabí štěstí
Cena s DPH:
92 Kč

včetně DPH

Dostupnost:
Ihned
Koupí získáte:
1 bod
Druh zboží:
Rodinné
Lokalizace:
CZ
Platforma:
Špidla Data Processing
Hra je distribuována digitálně.
---
FOTOGALERIE:
Čarodějný žertík Žabí štěstí
POPIS PRODUKTU:
Čarodějný žertík Žabí štěstí
Prince očarovala a proměnila jej v žábu. Skrze teleportační zrcadlo jej proti své vůli přivedla až do svého čarodějného sídla. A jak už to tak v pohádkách bývá, zbývalo jediné. Aby byla první, kterou uvidí a dal jí polibek z čiré lásky. Nebo aspoň pusu na tvář, když už nic. Nechybělo mnoho (hezký obličej, 5x menší nos, vysportovaná postava, umyté vlasy, moderní outfit) a čarodějnici plán skoro vyšel. Pusu stvrzující jejich věčnou lásku však (čirou náhodou) nedostala. Žabí princ raději odhopkal pryč. A to samozřejmě nezůstalo bez odplaty. Ženská ješitnost zapracovala a princ byl uvězněn a všechny další miss krásy čekal stejný osud. Život v žabím těle. A zde také náš pohádkový příběh začíná.
Ocitli jste se uvězněni v houpací kleci uvnitř čarodějnického sídla. Nejdříve musíte zjistit, jak se odsud dostat a potom vysvobodit všechny uvězněné bytosti, které potkal hněv zklamané čarodějky. Naučte se najít každý potřebný předmět a využít jej ke svému prospěchu. Poznejte pohádkový svět kouzel a naučte se vařit čarodějnické lektvary. A hlavně si dejte pozor, ať si vašeho útěku nevšimne čarodějnice.
Napínavý příběh
Český dabing
Hezká grafika
Zkušební verze hry je
ZDE
Jedná se o plnou verzi se všemi funkcemi omezenou na půl hodiny hry.


VIDEO:
Čarodějný žertík Žabí štěstí
SOUVISEJÍCÍ ZBOŽÍ:
Čarodějný žertík Žabí štěstí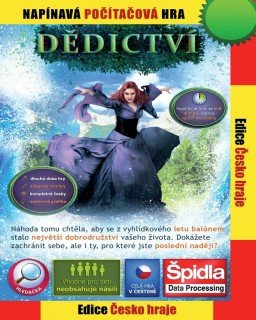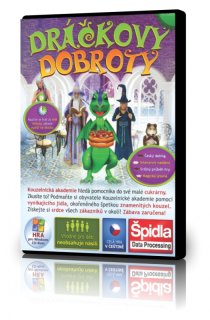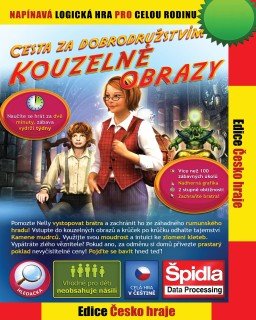 Cesta za dobrodružstvím Kouzelné obrazy
92 Kč
---