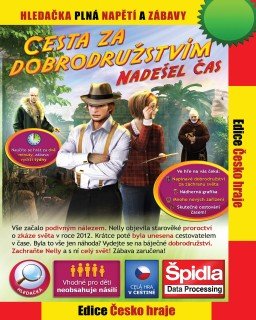 Cesta za dobrodružstvím Nadešel čas
Cena s DPH:
92 Kč

včetně DPH

Dostupnost:
Ihned
Koupí získáte:
1 bod
Druh zboží:
Rodinné
Lokalizace:
CZ
Platforma:
Špidla Data Processing
Hra je distribuována digitálně.
---
FOTOGALERIE:
Cesta za dobrodružstvím Nadešel čas
POPIS PRODUKTU:
Cesta za dobrodružstvím Nadešel čas
Všechno začalo ve Francii. Přesněji řečeno – při historickém výzkumu ve Francii v roce 1930. Tehdy se Nelly podařilo rozluštit starověké poselství. Svět se podle něj ocitl v osudovém nebezpečí. V roce 2012 totiž světu hrozí naprostý zánik!
A aby toho nebylo dost, zjeví se Nelly cestovatel v čase, podivínský Totenkraft. Hodlá využít Nelly k převzetí vlády nad světem, a proto neváhá a bere ji na neplánovanou cestu časem.
Kostky jsou vrženy. Nyní to je již jen na vás. Vydejte se na napínavou záchrannou výpravu. Nebude to snadné, ale užijete si spoustu napětí a zábavy. Navštivte krásnou Paříž i exotický Jeruzalém, propátrejte tajné místnosti i tajemné hřbitovy. Zdatným pomocníkem vám bude Nellyin bratr Tom. V pátrání vám také jistě pomůže Prsten času či Rentgenové sklo.
Ve hře na vás čeká:
Napínavé dobrodružství za záchranu světa
Nádherná grafika
Mnoho nových zařízení
Skutečné cestování časem!
Zkušební verze hry je
ZDE
Jedná se o plnou verzi se všemi funkcemi omezenou na půl hodiny hry.


VIDEO:
Cesta za dobrodružstvím Nadešel čas
SOUVISEJÍCÍ ZBOŽÍ:
Cesta za dobrodružstvím Nadešel čas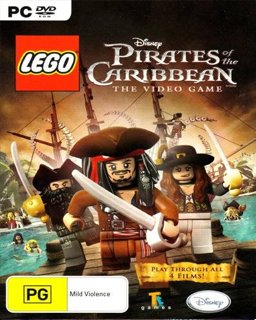 LEGO Piráti z Karibiku
119 Kč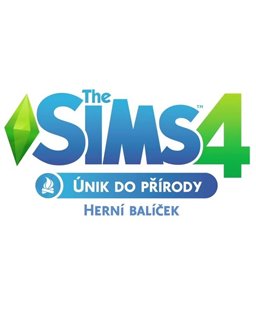 The Sims 4 Únik do přírody
368 Kč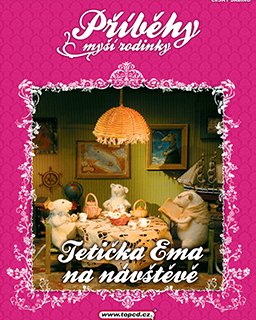 Příběhy myší rodinky
92 Kč
---