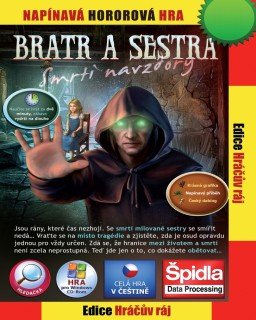 Bratr a sestra Smrti navzdory
Cena s DPH:
92 Kč

včetně DPH

Dostupnost:
Ihned
Koupí získáte:
1 bod
Druh zboží:
Rodinné
Lokalizace:
CZ
Platforma:
Špidla Data Processing
Hra je distribuována digitálně.
---
FOTOGALERIE:
Bratr a sestra Smrti navzdory
POPIS PRODUKTU:
Bratr a sestra Smrti navzdory
Jen nerad jste vzpomínal na rodné městečko. Vaší paměť stále tížila ta událost - tragédie, která se tam stala před lety. Vaše milovaná sestra Margaret zemřela. Myslel jste, že se tam už nikdy nevrátíte. Jednoho dne vám ale přišel podivný dopis od jejího manžela. Zdálo se, že Margaret lze vrátit zpět!
Nedalo vám to a vydal jste se na cestu. Jakmile jste dorazil do města, bylo jasné, že se tam děje cosi nekalého. Městečko bylo zpustošené, temné a nevlídné. Stalo se tam několik vražd...
A tak se vydáváte pátrat, co se vlastně událo.
Pátrejte po skutečném osudu vaší sestry. Odkrývejte tajemství, hledejte cestou důležité předměty. Sbírejte krystaly a dostaňte se tak k odemčení bonusové části hry. Musíte vyřešit spoustu zapeklitých hádanek. Řešte logické minihry a rozplétejte zapeklitý příběh. Odkrývejte osudy jednotlivých postav a najděte člověka, který má to všechno na svědomí. Je to jen na vás! Vrátíte svou sestru zpět do světa lidí?
Krásná grafika
Napínavý příběh
Český dabing
Zkušební verze hry je
ZDE
Jedná se o plnou verzi se všemi funkcemi omezenou na půl hodiny hry.


VIDEO:
Bratr a sestra Smrti navzdory
SOUVISEJÍCÍ ZBOŽÍ:
Bratr a sestra Smrti navzdory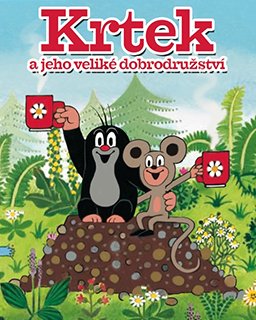 Krtek a jeho veliké dobrodružství
92 Kč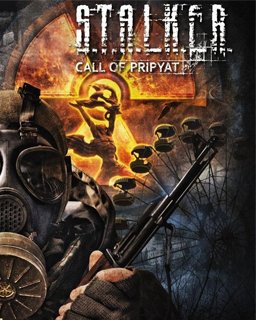 S.T.A.L.K.E.R. Call of Pripyat GOG
118 Kč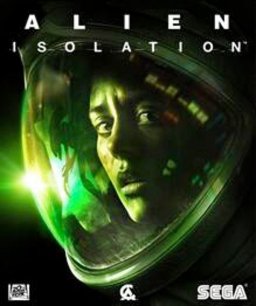 ---