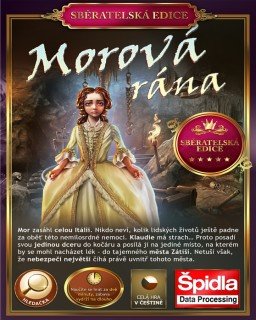 Morová rána Sběratelská edice
Cena s DPH:
184 Kč

včetně DPH

Dostupnost:
Ihned
Koupí získáte:
2 body
Druh zboží:
Rodinné
Lokalizace:
CZ
Platforma:
Špidla Data Processing
Hra je distribuována digitálně.
---
FOTOGALERIE:
Morová rána Sběratelská edice
POPIS PRODUKTU:
Morová rána Sběratelská edice
Zátiší. Město, v němž žijí ti nejlepší vědci, lékaři… největší učenci světa. Jen zde by se mohl nacházet lék na nemoc, která hubí lidstvo po tisících. A právě do těchto míst vyslali rodiče svou jedinou dceru Lucii, aby ji uchránili před zhoubnou nákazou. Nedlouho poté se za ní vydává i matka, Klaudie Medicejská. Dny plynou, ale ani o jedné z nich nepřecházejí žádné zprávy. A tak se mocný vévoda Medicejský rozhodne najmout vás, abyste pátrali po osudu jeho nejbližších.
Co vás čeká? Boj proti zlu a příšerám, které se skrývají za branami města. Hledání ukrytých předmětů. Více než desítka akčních úkolů, logických miniher a hledaček, které si můžete zpříjemnit artefakty nakoupenými v magickém obchodě. Během hraní totiž nalézáte a získáváte zlaté mince – a za ně lze pořídit šikovná vylepšení. A také za správné řešení získáváte ocenění.
Jste připraveni vydat se do Zátiší a vypátrat, co se stalo s Klaudií a Lucií? Dokážete překonat strach a vkročit na toto strašidelné místo a – vrátit se odtud živí?
Sběratelská edice vám přináší jedinečný herní zážitek. Vychutnáte si pokračování příběhu v další bonusové kapitole. Co obsahuje hra navíc? Díky vaší chytrosti a šikovnosti je urozená vévodkyně Medičejská již mimo nebezpečí. Je vám neskonale vděčná. Ovšem její noční můra zdaleka nekončí… Její milovaná dcerka Lucie je stále ve smrtelném ohrožení. Vevodkyně by s radostí vyměnila svůj život za život dcerky. Ovšem to není možné. Možný je pouze tvrdý boj s nelítostným zlem. A tento boj čeká na vás. Obstojíte a zachráníte bezbranné dítě? Vydejte se na dobrodružnou cestu, spoléhá na vás!
Po celou hru vás bude provázet kouzelná hudba, kterou si můžete nahrát do počítače a pouštět si ji, kdykoliv se vám zachce. Prohlédnete si i původní grafické nákresy od samotných tvůrců hry. To vše na vás čeká jen ve sběratelské edici. Nenechte si ujít jednu z nejzábavnějších her poslední doby!
Zkušební verze ke stažení
ZDE
Jedná se o plnou verzi se všemi funkcemi omezenou na půl hodiny hry.


VIDEO:
Morová rána Sběratelská edice
SOUVISEJÍCÍ ZBOŽÍ:
Morová rána Sběratelská edice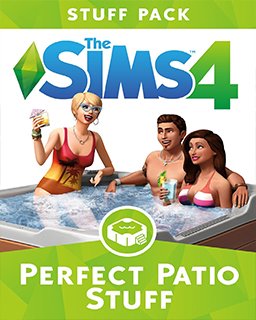 The Sims 4 Perfektní Patio
414 Kč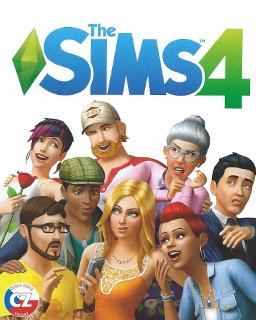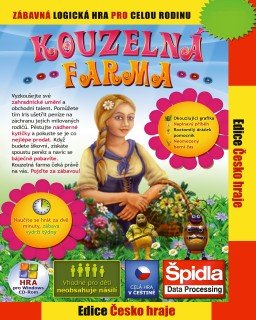 ---